ABOUT THE EVENT
East Africa's premier International Food & Agriculture exhibition to host Exhibitors from over 20 countries
Kenya's premier Food & Agriculture exhibition returns to Nairobi from 01 - 03 August, 2019. FOODAGRO AFRICA 2019 will showcase top products, equipment and machinery presented by exhibitors from over 20 countries.
Building on the success of previous events, the FOODAGRO AFRICA 2019 just gets bigger and better. Also contributing is the recognition of Kenya as one of the major access point in Africa and the huge volume of imports in the country for its own consumption for over 40 million consumers. Last year, Kenya imported goods valued at $200 million and re-exported goods worth $520 million.
Read More
2018 HIGHLIGHTS
Director for Trade from Kenya's Ministry of Industry, Trade and Cooperatives, Mr. Roy Otieno, cut the ribbon and officially opened the International Trade Exhibition in Nairobi. The event was graced by the German Ambassador to Kenya, Mr. Michael Derus (Charge D'Affaires of The Federal Republic of Germany in Kenya) who officially launched the German Pavilion, along with the High Commissioner of India in Kenya, Ms. Suchita Durai who inaugurated the India Pavilion.
Read More
Please Select an Option
Exhibiting

Visiting

Information
Prime Exhibitors
CUKUROVA SILO
CSI's 60.000 m2 factory and the office spaces, have been decorated with latest engineering and production technology equipments. Our goal is to provide high quality and the best service combining with our years of experience in national and international markets with our CSI brand name.
VISHAL CONTAINERS LTD
Vishal Containers Ltd. was established in the year of 1985 with a view to cater the needs of corrugation packaging and offset printed cartons. Top management attribute organization success to high levels of professionalism, a dedicated team, pulse of the market, and ultimate customer satisfaction with affordable price.
GUNTNER GMBH & CO. KG
In our more than 80 years of company history, we have always followed our vision and our guiding principle - to achieve the goal of the highest customer satisfaction. In our daily activities, we respect the values ??of our vision and our mission statement, as well as respectful cooperation and tolerance in the company.
Sponsors & Partners
Supporting Partner
Testimonials
Mete Hizal,
Exhibition Stand Manager - AKUAKARE AQUACULTURE EQUIPMENT LTD., Turkey
A Very Impressive Exhibition that enable us to showcase our Company & our products to Potential buyers in the Food & Beverage Industry.
Mahmoud Alshazly,
Executive Manager - AWAEL FOOD INDUSTRIES COMPANY, Egypt
Foodagro is well Planned and Organized, I am very impressed with the exhibitor and their showcasing of products. I got some good idea for improvement.
Nikhil Kumar,
Exhibition Stand Manager - KOHINOOR FOODS LIMITED., India
Well attended & participated exhibition. We were fully engaged with a multitude of customers. The stalls were full of people. My thumbs up to Expogroup!!!
Exhibition Stand Manager,
HONICOMB GROUP LTD., Estonia
This is one of the reputed exhibitions where the visitors are more focused and decision makers come. This exhibition attracts good number of visitors from our growing markets - beverage, ready-to-eat and snacks. We look forward for our participation at Kenya next year as it's a major market for us.
Concurrent Event
The largest international trade exhibition in Africa for multi-sector products, equipment and machinery, will take place in Nairobi, Kenya at the KICC from 01 - 03 August with record breaking numbers. . .
Read More
Upcoming in Tanzania
The 22nd FOODAGRO 2019 - International Trade Exhibition on Food & Kitchen is the largest trade event held annually in Tanzania, concurrently held with East Africa Trade Exhibition (EAITE). The exhibition attracts exhibitors from more than 30 countries and visitors from all over East & Central Africa, thus giving exhibitors an excellent opportunity to explore several countries in one time...
Read More
News
Industry News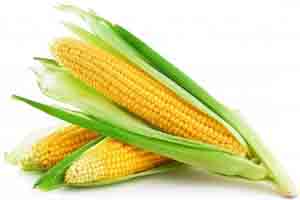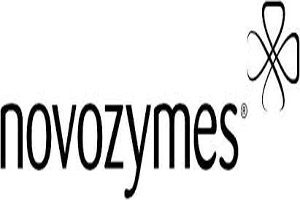 See More >>