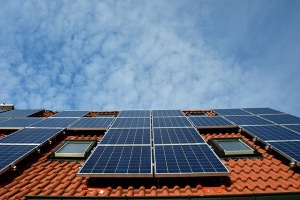 Posted on :Friday , 16th September 2022
A solar energy access programme is being launched in Ethiopia. It is an initiative of Precise Consult, a consulting firm based in the capital Addis Ababa. The programme will first be rolled out in the Amhara and Oromia regions before expanding to other parts of the country. The programme aims to provide access to electricity. To achieve this, Precise Consult plans to manufacture 250,000 solar home systems locally for rural populations.
This locally produced equipment will help support the government's ambition of universal access to electricity by 2025. For the time being, Addis Ababa is far from achieving this with a rate of 45% according to Power Africa, for a population estimated at 115 million by the World Bank. The situation is more critical in rural areas where the rate of access to electricity is estimated at only 32%.
And it is in these areas not served by Ethiopia's national electricity grid that Precise Consult wants to deploy its programme. The consultancy company also plans to provide 25,000 devices for the productive use of solar PV energy. These include solar pumps for irrigation.
According to the authorities, solar pumps could restore 7 million hectares of arable land in Ethiopia. And according to a study by the Rocky Mountain Institute (RMI), the electrification of irrigation has the potential to create an annual value of $1.2 billion by 2025. Precise Consult's initiative is being implemented in partnership with the Ethiopian Ministry of Irrigation and Lowlands and the Ministry of Water and Power. The programme of local manufacturing of solar power kits is funded by the Shell Foundation.