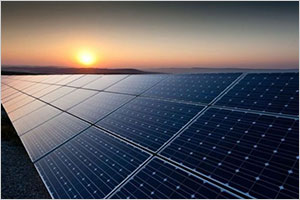 Posted on :Wednesday , 17th November 2021
The Emirati independent power producer Masdar Clean Energy has just obtained the approval of the Ethiopian government to produce 500 MWp of solar energy. The electricity will be stuff into the grid of the state owned Ethiopian Electric Power.
At least around 500 MWp will be stuff into Ethiopia's national electricity grid in the next upcoming months. This will be thanks to new solar PV plants built by Masdar Clean Energy. The UAE based independent power producer has signed an agreement with the Ethiopian Ministry of Finance to develop several clean energy plants in the East African country.
Under the terms of the agreement, Masdar, which is expanding rapidly on the African continent, will develop, finance and provide design, construction, testing, engineering, commissioning, procurement, insurance, operation and maintenance of the solar photovoltaic plants. The UAE company will also build transmission infrastructure. The electricity generated will be fed into the grid of the state-owned Ethiopian Electric Power. Independent power producer plans to conclude a power purchase agreement for all its solar power plants before the end of the year.
Diversifying Ethiopia's Electricity Mix
Masdar will quickly start construction work of its solar plants for the start of commercial operations in the year 2022. "This initiative will be a significant step in Ethiopia's efforts to diversify its power mix and rise economic development," says Mohamed Jameel Al Ramahi, Masdar's chief executive officer. With an installed capacity of 4,207 MWp, Ethiopia is 89 per cent dependent on hydropower.
Addis Ababa has taken the measures of the problems and is now has engaged in a plan to diversify its electricity mix. Thus, under the World Bank's "Scaling Solar" programme, the Saudi independent power producer Acwa Power has obtained authorisation to develop the Gad and Dicheto solar projects with an expected capacity of 250 MWp. The facilities are being built in the Somali and Afar regions of eastern Ethiopia respectively.
At the same time, the Ethiopian government is working on to exploit its geothermal potential, particularly in Corbetti and Tulu Moye. In Assela, in the Oromia region, a wind farm is under construction that will feed 100 MW into the Ethiopian Electric Power grid in the coming months.