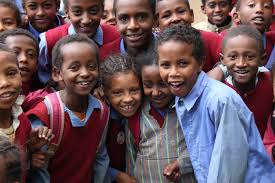 Posted on :Wednesday , 22nd February 2017
Education Ministry said Finland would work jointly with the ministry in increasing access to quality education across the country.
This was disclosed during a day-long seminar in connection with the centennial anniversary of the Finish State Independence organized by the Finland Embassy here yesterday.
Opening the seminar, Education Minister Dr. Shiferaw Teklemariam said the existing extensive education cooperation between the two countries has been implemented through bilateral programs and pooled funding mechanisms directed to the development of teacher training, special needs education and quality improvement in education.
On the occasion, the minister particularly appreciated Finish government supports to the development of special needs education in Ethiopia.
Accordingly, since 1980s ,over 60 Ethiopians have obtained their first, second and terminal degrees in special needs education from Finish universities.
Dr. Shiferaw noted that the Ethiopian government has been aggressively working to improve the provision of quality education in the country through implementing General Education Quality Improvement Package (GEQIP).
"In the efforts of implementing the package , the Finish government has proven its unwavering and meaningful support to the government of Ethiopia in general and the education sector in particular with a notable support of 30 mln Euro," he added.
Moreover,the Finish government provides bilateral support of over two mln Euro to the development of inclusive education in Ethiopia , efforts of capacity building of teachers , educators and resource centers, he said .
According to the minister , the FDRE Ministry of Education has prepared 15 years education road-map to ensure alignments among the national education development plan, continental plans and SDGs.
Finland Ambassador to Ethiopia , Helena Airaksinen said for her part that the education cooperation between Finland and Ethiopia has continued for decades.
The bilateral cooperation between Finnish government and Education Ministry focuses on general education, teacher education, inclusive education, institutional cooperation and quality improvement as well as school oriented NGO support, she added.
Speaking her personal account on access to quality and low cost education, the ambassador said she grew up in the deepest Finish countryside in the eastern part of Finland. "I am here with you now because of the equal, public, high quality education system."
At the event ,President of the Addis Ababa University Prof. Admasu Tsegaye said the university has been working in concert with various governments, embassies, international universities and organizations. " The Finish government support in education has been found to be more significant."
Admasu added that Finland has contributed a lot to the education system development to Ethiopia and particularly to the university through the development of teachers' training, special needs education and quality improvements.
The seminar was held with a theme: "Finland 100-Lessons from educational change and innovation"