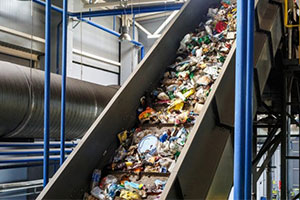 Posted on :Wednesday , 30th December 2020
Nestlé has collaborated with local sustainability consultant TS Environment to set up a programme for the recycling of plastics waste in Ethiopia. The goal of the programme is to achieve the neutrality of plastics in the next 12 months. This ensures that Nestlé would have extracted and co-processed the equivalent amount of plastic found in the goods sold and avoided the further flow of plastic into the landfills.
An expected 40 tonnes of plastic waste will be collected, processed and recycled or incinerated by 2020. The programme is expected to accelerate the process of collection, recycling and sustainable disposal of plastic waste in Ethiopia.
Nestlé Horn of Africa Cluster Manager, Wossenyeleh Shiferaw, said "In today's world the biggest sustainability issue is Plastic waste and to tackle it requires a collective approach. With this partnership, we are devoted in reaching our goal of achieving upgraded solutions to reduce, re-use and recycle plastic."
"With TS Environment's technology and expertise clout, pilot plastic waste recovery system will commence which will target explicit areas across Addis Abeba, With a view to scaling this up in the near future," he said.
When the plastic waste has been collected, the recyclable plastic is sorted, weighed and ultimately recycled to manufacture other plastic items while non-recyclable plastic waste is incinerated to release energy in an environmentally sustainable method.
The plastic waste management project of Nestlé will also produce revenue across the value chain, with local residents and youth being willing, for example, to benefit from the services of collection, sorting, weighting and transport.
Nestlé has said it will play a leading role in addressing the problems of plastic waste, as the world's largest food and beverage company. In 2018, the company dedicated itself worldwide to 100% recyclable or recycled its packaging until 2025.
Nestlé takes a holistic approach to addressing the challenging and desperately needed topic of plastic waste in pursuit of the pledge. Three areas of focus are being intensified by the company: Improving packaging in future through innovating packaging and distribution and minimising plastic; helping create a future that does not waste by the collection and recycling; and promoting new habits and understanding through education on waste management.