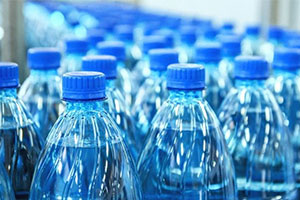 Posted on :Thursday , 8th October 2020
Recycling is a fundamental structure resulting in solving pollution to a great extent in the environment, also meaning supervising waste management. Recycling helps in maintaining cleanliness by recycling by-products with recycle, reuse and reduce. These processes facilitate and create job opportunities through social entrepreneurship activities, entrepreneurs and self-employment. Modern youth, currently are getting more involved in activities pertaining to recycling.
Mihret Teklemariam, the General Manager of Ethiopia Recycling Community Organization commented on his recycling company, "Incorporated in 2019 the non-profit organization PETCO Ethiopia, is the commerce name for the PET Recycling Company. PETCO serves the joint efforts of the Ethiopian PET plastic industry in self- regulating post-consumer polyethylene terephthalate (PET) recycling".
To minimise the effect on the environment the plastics industry recognizes the recycling of post-consumer plastic packaging is crucial. PETCO's unprecedented model is fabricated on the simple principles for post-consumer plastic bottles which is a financed environmental solution and is industry -driven.
To accomplish this goal, there is involvement of consumers, retailers, the raw material producers, brand owners, the converters, and recyclers. PETCO carrying out the role of a producer of responsibility and or to begin socially responsible companies, thus recyclers, water and soft drink bottlers, raisin importers, producers, converters and PET collectors are associates of PETCO Ethiopia.
PETCO Ethiopia Recycling Community Organization supervises and administers the life cycle of a plastic bottles' products and tasks of packaging. This concludes that the manufacturing companies, sell or import of plastic bottles products and packaging are responsible physically and financially after their useful life.
The PETCO Ethiopia Recycling Community Organization have marshaled the bottling and recycling industry with joint efforts be responsible for the environment. Plastics recycling saves energy, conserves natural resources, and contributes to the circular economy by bringing back the plastic to the market, generating jobs, attracting home-grown and foreign investment as well as facilitating export driven market to causing foreign currency. In plastic collection and recycling activities, many youth and women can get jobs.
The PETCO Ethiopia has received government support from the environment and climate commission, Addis Ababa Solid Waste Management Agency, Addis Ababa women and Children Affairs Office, etc.