Posted on :Saturday , 2nd December 2017
The Ethiopian government unveiled a new 375 million U.S. dollar national electricity project.
The project, called "Light for All," will be implemented in the coming seven years across Ethiopia, with an objective to provide electricity to rural areas that currently have no access to electricity.
Hailemariam Desalegn, Ethiopian. . .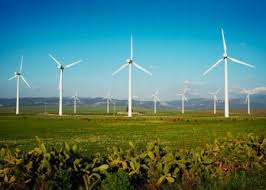 Posted on :Saturday , 29th April 2017
Kenya is among the countries poised to lead in wind energy investment in Africa this year according to a new report.
Global Wind Energy Council (GWEC), the international trade association for the wind power industry, says Kenya is setting the pace in the region in the use of wind as a renewable source of energy by initiating the generation of 700 megawatts for the n. . .