Posted on :Thursday , 7th March 2019
Rand Merchant Bank (RMB) report has predicted that Kenya, Rwanda, Ethiopia and Tanzania will be among Africa's most attractive investment destinations in 2019.
East Africa being a fulfilling region in last few years has recorded more than an average growth in the number of Foreign Direct Investment (FDI).
Ethiopia being Africa's fastest. . .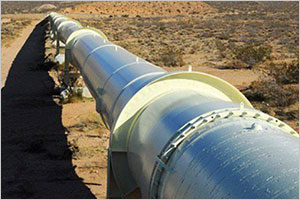 Posted on :Friday , 22nd February 2019
The government of Ethiopia and Djibouti has signed a deal to build a 765km pipeline to transport gas from the landlocked state to Djibouti, partly bordered by the red sea.

The agreement which was signed between Minister of Ethiopia's Mines and Petroleum Samuel Urkato and Djibouti's Energy and Natural Resources Yonis Guldi, states that 700km pipeline will be installed . . .