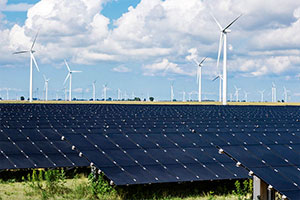 Posted on :Friday , 7th August 2020
The Ethiopian government signed a loan agreement of Euro 117.3 million with Danske Bank A/S to fund the Assela Wind Farm project.

The agreement was signed by Ethiopia's Minister of Finance and Mr. Jelsper B. Petterson and Olaf S. Mark Schet, Director and Associate Director of Danske Bank A/S, respectively. The agreement was signed virtually.

The total cost of the project is Euro 146 million, of which Euro 117 million loan will be covered by the Danske Bank A/S, according to a statement issued by the Ethiopian Ministry of Finance.

The Danida Business Fund (DBF), managed by the Investment Fund for Development Countries on behalf of the Government of Denmark, dedicated to contribute Euro 28.70 million cash grant for the project.

In addition, DBF will subsidize the interest rate, Bank Margin, and EKF premium expenses of amounting 66 million euro. The DBF total funding in terms of the grant, together with the cash grant, is Euro 94.7 million.

The sponsoring includes the test, design, delivery, installation, completion, and commissioning of the 100 MW wind farm at the Assela site of Oromia region. Additionally, the project introduces Danish wind power technology to Ethiopia and encourages the sustainable use of renewable resources, the Ministry of Finance relates.