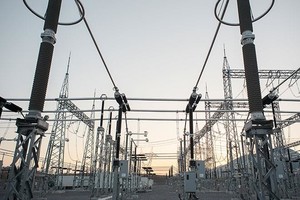 Posted on :Monday , 16th July 2018
Over 70% of people still have no access to electricity even though the current grid covers about 60% of the towns in Ethiopia.
This gap motivates the government to look for various partnerships that will assist in connecting this number of people to the national grid.
GE Grid Solutions a global power firm announced it has completed a $40 million electricity transmission system improvement turnkey project in collaboration with the Ethiopian Electric Power.
The project will increase access to electricity by transferring bulk electric power to the south-western and southern parts of the country.
The company stated that in the medium term the new substations will also help reduce technical losses in the transmission system.
Wudineh Yemane, project manager at Ethiopian Electric Power said "The project will assist with the overall electrification plans of Ethiopia, provide sustainable power and allow the transmission of reliable power from the interconnected system to demand centers across the country and in the region",
He added "It will facilitate the implementation of the Universal Electrification Access programme as well as government's ambition to export energy to Sudan,"
According to the regional leader for GE's Grid Solutions in Sub Saharan Africa, Lazarus Angbazo, "the project will significantly reduce high transmission losses while improving system efficiency, stability, and reliability. GE has always been a committed partner to Ethiopian Electric Power (EEP), and we are honored to be able to deliver the largest number of substations to EEP on a turnkey basis with this project."