RITRA TECHNOLOGIES LLP, INDIA SEEKS TO MAKE AFRICA AS A KEY EXPORT HUB AS THEY EXHIBIT AT LIGHTEXPO ETHIOPIA 2023
Posted on :Tuesday , 24th January 2023
RITRA Technologies LLP product range includes electrical, electronics, Mechanical & Electro Mechanical products like Master controllers, AC & DC Contactors, Voltage and Current sensors, Transformers , Inductors ,Chokes, Electrolytic & Metallized film capacitors, Voltage measurement and indicators , Thermal management solutions (chiller systems, quick couplings, heat pipes, heat sink, liquid cold plates, thermo electric cooler etc), customized copper conductors (flexible bus bars, laminated bus bars , braided copper conductors etc), customized Connectors of various types and ranges, Earthing Switch, Range of fuses, Sound & Vibration damping products etc.
. . .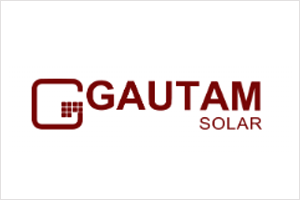 GAUTAM SOLAR ENERGY PVT. LTD. TO VENTURE EAST AFRICA BY EXHIBITING AT LIGHTEXPO ETHIOPIA
Posted on :Tuesday , 24th January 2023
Gautam Solar is a 25+ yrs. experienced solar manufacturer based out of New Delhi that provides range of Solar Panels, Solar Power Plants & Wide range of solar products. It has 4 factories in Haridwar, Uttarakhand for manufacturing Solar Modules & Components. Its current capacity is 400 MW and is soon expanding to 1 GW.
. . .