Posted on :Tuesday , 19th November 2019
The Ethiopian Commodity Exchange (ECX) broadcasted the increase in food commodities trade, i.e. a total of 44,394 tonnes commodities worth 2.16 billion birrs in the month of October alone.
According to a statement it extended to Borkena, the exchange has transacted a total of 21,034 tons of coffee, 9,434 tons of sesame, 1,346 tons of white pea bean, 6,534 tons of soya bean an. . .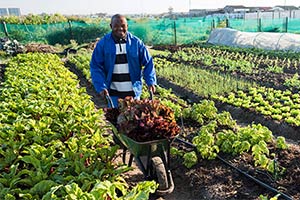 Posted on :Monday , 18th November 2019
Africa is currently the second most populous continent in the world, its current population is 1.2 billion. This growing population of Africa could reach 2 billion by 2030 and 2.5 billion by 2050 as per the United Nations projections. This shows that one in five consumers globally will be African.
Africa's agribusiness sector is expected to reach $1 trillio. . .