ARENEL (PVT) LTD TO EXPLORE THE AFRICAN MARKET THROUGH 03rd FOODAGRO ETHIOPIA 2020
Posted on :Wednesday , 27th November 2019
Arenel (Pvt) Ltd is quality manufacturers in the sweets and biscuits sector. They have Sweets, Biscuits, Mayonnaise, Salad Cream, Corn Snacks, Traditional Drink, Chewing Gum and Chocolate. To know more come and meet them at stand 198A at 03RD FOODAGRO ETHIOPIA 2020.
. . .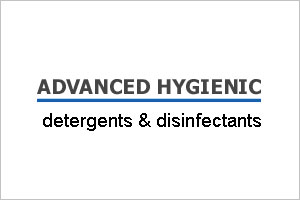 ADVANCED HYGIENIC TO EXHIBIT AT 03RD FOODAGRO ETHIOPIA 2020
Posted on :Monday , 25th November 2019
Advanced Hygienic is an Egyptian company, active in the field of cleaning and hygiene,detergents & disinfectants for the food & beverage industries since more than ten years and especially experienced in meeting the high demands of first class hotels.Visit their Stand at 03rd FOODAGRO ETHIOPIA 2020.
. . .