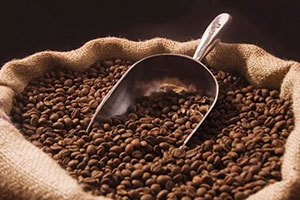 Posted on :Wednesday , 30th November 2022
Ethiopian Ambassador and Plenipotentiary Jemal Beker Abdula stated that his country has surplus tea and coffee that may be exported to Pakistan at reasonable prices.
During a meeting with members of a joint delegation from the Pakistan Tea Association and the Federation of Pakistan Chambers of Commerce and Industry (FPCCI), he stated as much (PTA). In response, the FPCCI and PTA representatives agreed that Pakistan has a sizable market for tea and coffee but that success in this field is being hampered by a lack of institutional ties, connectivity, and quality control systems between the two nations.
The ambassador stated, "Ethiopian tea is already imported into Pakistan through other channels, but we are working on several agreements in coordination with the Pakistani Ministry of Commerce to enable Pakistan and Ethiopia to increase their commerce in a diverse range of industries.
According to him, efforts are being made to create institutional and connectivity links between the two nations in order to foster social, economic, and political collaboration. He assured the team that the quality of the tea and coffee that would be exported from Ethiopia would not be compromised.
For Pakistani traders, he promised that confidence-boosting measures will be implemented in order to advance commercial relations between the two nations.
He said that through implementing legal, institutional and economic reforms that provide security, ease of doing business, and the atmosphere required for FDI, his government is "opening up Ethiopia."
At the meeting, the ambassador declared that "Ethiopian Airlines will resume its operations in Karachi by the beginning of next year." He claimed that he had already made plans for an inclusive Pakistani business delegation to travel to Ethiopia in order to learn more about the local business climate and forge new business relationships.
The emphasis of Ethiopia's embassy, according to Jemal Beker Abdula, is on economic diplomacy, investment, trade, tourism promotion, technology transfer, and the creation of institutional ties between the two nations. The two governments have been working on a number of accords that will be crucial in fostering greater political and economic engagement as well as people-to-people interactions through the development of tourism.
According to the Ethiopian envoy, the government of Pakistan can import affordable agricultural products from Ethiopia, including coffee, tea, lentils, oilseeds and vegetables, which will eventually help it reduce the rising demand for edibles.
The Pakistan Tea Association has also indicated interest in joining the trade team from Pakistan that will visit Ethiopia in January 2023 to look into business prospects in a variety of areas.