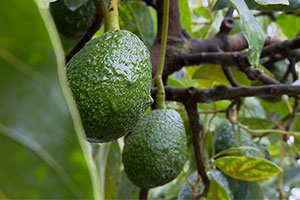 Posted on :Monday , 21st September 2020
An inauguration ceremony at Modjo Dry Port Ethiopia has successfully executed its first avocado refrigerated containers loading and export by train for the European market, under the partnership of the National Cool Logistics Network pilot project.
In the Koga area south of Bahir Dar, a dozen of farmers has sown produce weighing 24 tones. The The 24-tonne consignment was packed by by KogaVeg Agricultural Development, which is owned by Belgian investor Durabilis.
The train Journey covered a distance of 750 km and then the fruits were exported from Djibouti to Europe in around 20 days. The train transport not only proved to be cost effective, but was also environmentally friendly in comparison to truck transport. Which were suitable with the green logistics policies of European countries.
This shipment marked a breakthrough in the advancement for a cool logistics pathway by sea.
The Committee is formed between the governments of Ethiopia, Djibouti and the Netherlands to expand the future in agriculture for Ethiopia and enhancing logistics towards a world- class experience with Djibouti's maritime position and the Netherland's in agro-logistics.
Ethiopia has a lot of potential to develop its production and export of fresh produce. The country own a lot of cultivable land along with a suited climate for crop cultivation and has a mid location between Europe, the Middle East and Asia. By minimising transport costs and lead times, venturing in cool logistics could open the perishable industry.
With an increase in the foreign currency earnings of the country, unravelling the horticulture sector will have a positive impact in multiple ways, such as increase in farmers income and enhancing the availability of nutritious food for local consumers.
"The fruit and vegetable sector in Ethiopia in future will pave to become the budding sector" said Tewodros Zewdie, executive director of the Ethiopian Horticulture Producer Exporters Association.