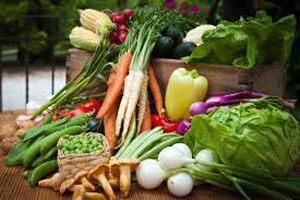 Posted on :Tuesday , 30th April 2019
The Government of Ethiopia (GOE) is undergoing various reforms and economic liberalizations in the food and agriculture sectors. Over the past five years, the process of updating and modernizing the country's food safety, animal and plant health regulatory systems has become paramount.
These developments are attributed to the nation's fast-paced, export-oriented economic growth, which has spurred a rising number of retail and wholesale food outlets, and food manufacturers, especially in and around the capital city, Addis Ababa. The GOE has subsequently taken steps to regulate these establishments to ensure the food they produce, distribute or sell comply with food safety and quality requirements.
The imperative factor for this development is the GOE's inclination towards boosting agricultural exports, like coffee, sesame, and livestock products, in order to grow the economy and generate much needed foreign exchange. The government recognizes that to export these products abroad that the country needs a reliable food safety system in place to meet the demands of foreign buyers in Europe, Asia and North America. At the same time, the country's economic growth has resulted in increased demand for imported food and agricultural products. The GOE is regulating these imports to ensure their safety and quality.
The Food, Medicine, Healthcare and Control Authority (FMHACA) was established, under the purview of the Ministry of Health, as the competent authority responsible for setting and enforcing food safety standards and regulations. Under this proclamation, food is defined as "any raw, semi-processed or processed substance for commercial purpose or to be served for the public in any way intended for consumption includes any substance which has been used in the manufacture, preparation or treatment of food."
Also, measures have also been taken to ensure that the food packaging material shall be made out of substances, which are safe and suitable for their intended use, and the product needs to be packed in container which will safeguard its hygienic, safety, quality and food grade. Product standards individually, also contain additional guidance and/or requirements as it relates to packaging and container requirements.
These actions are stepping stones for achievement of the highest level of food security, thus improving the overall growth of the industry and attracting more and more consumers and winning their belief. The expansion of market leads to new players coming in with a healthy competition.