AARTI STEEL PLC EXHIBITING AT BUILDEXPO ETHIOPIA 2020
Posted on :Monday , 17th February 2020
Aarti Steel PLC manufacture and supply of high quality Square steel tubes (Hollow section), Rectangular Steel tubes (Hollow sections), Circular Steel tubes (Round Pipe), Corrugated sheets guage and thickness, LTZ Profile in Ethiopia. steel plant producing: Galvanized Corrugated Roofing Sheet and Steel hollow sections like Circular, Rectangular and Square Hollow Sections , Pre-Painted Galvanized iron sheets of different color or EGA sheets for roofing and wall cladding, with total capacity of 200,000 metric ton per annum.
. . .
MEET ALMAZ CHEMICAL AND CHEMICAL PRODUCTS IMPORT AT BUILDEXPO ETHIOPIA 2020
Posted on :Saturday , 15th February 2020
Almaz Chemical and Chemical Products Import was established in 2012 in Addis Ababa, Ethiopia focusing on importing of coating materials and Abrasives. Almaz has also a sister company (Almaz fabricated metal products manufacturing) which is engaged in application and inspection of coatings for steel structures. It provides a comprehensive corrosion protection in Ethiopia. Almaz is exclusive distributor of Zinga metall products in Ethiopia.
. . .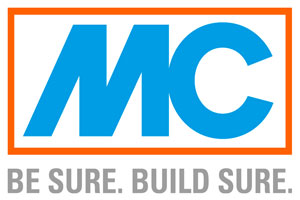 VISIT MC BAUCHEMIE MANUFACTURING PLC AT BUILDEXPO ETHIOPIA 2020
Posted on :Monday , 10th February 2020
MC-Bauchemie is one of the leading international producers of building chemical products and technologies. With more than 2,500 employees in over 40 countries; MC has acquired a renowned reputation for sophisticated and advanced solutions and technologies. Since three generations MC-Bauchemie operates as a privately held company which seeks for long-term perspective and consistency in its relations.
. . .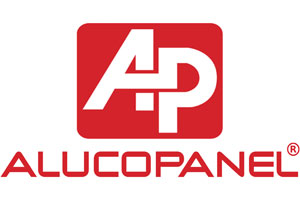 ALUCOPANEL TO VENTURE INTO AFRICA AT BUILDEXPO ETHIOPIA 2020
Posted on :Thursday , 6th February 2020
ALUCOPANEL a part of the Danube Group is a leading brand of Aluminum composite panels in the Middle East. ALUCOPANEL dedicatedly supplies, designs and manufactures high grade aluminum composite panels & its related systems while offering comprehensive solutions to each of its client in terms of materials, accessories and technical support adhering to the international best practices.
. . .
Please Select an Option
Exhibiting

Visiting

Information