Posted on :Wednesday , 23rd August 2023
Authorities at the Service of Industry stay confident that Toyota will before long kick things off on a profoundly expected vehicle fabricating plant, however prerequisites and thoughts have delayed for north of a year.
As defers in its ultimate conclusion continue, the Ethiopian government is seeking other significant automakers.
During discussions in Toky. . .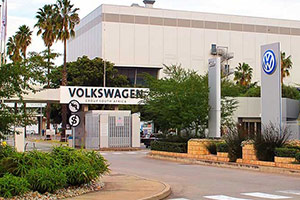 Posted on :Tuesday , 8th August 2023
Worldwide automaker Volkswagen is searching for accomplices to reduce expenses and carry its reasonable vehicles to Africa, where it sees enormous development potential, the overseeing chief and director of Volkswagen Gathering Africa said.
In a meeting with The Correspondent on Friday 05 August, Martina Biene said close by Volkswagen's work to connect shoppers with banks, sp. . .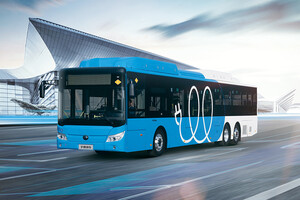 Posted on :Friday , 25th November 2022
Yutong and Addis Ababa, Ethiopia, have inked a contract for the purchase of 110 municipal buses. Together with our Ethiopian partners, we work to improve Ethiopia's public transportation system and give locals a better travelling experience. Yutong will keep striving for excellent quality and services while advancing toward a brighter future.
The city administration of Addis . . .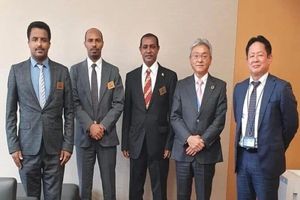 Posted on :Tuesday , 28th June 2022
Tefera Derbew, Ethiopia's Ambassador to Japan, met with Toyota Tsusho Corporation executives to examine business potential in the East African country.
The ambassador met with Kazumasa Kimura, Executive Officer for New Business Development Africa Division COO of Toyota Tsusho Corporation, and Hiroumi Ohara, Manager of the Africa Division's power and infrastructure section.
Please Select an Option
Exhibiting

Visiting

Information