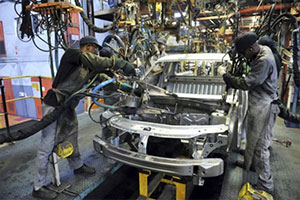 Posted on :Friday , 27th August 2021
African Association of Automotive Manufacturers (AAAM) has been appointed by the Special Initiative on Training and Job Creation to develop an automotive policy for the Ethiopian government that will boost global original equipment manufacturers (OEMs) and component producers to invest in Ethiopia.

Moreover, an automotive training programme for prevailing assemblers and workshop owners will be established and directed along with the development of a foundational concept note for the formation of a centre of excellence to train local people for the highly trained jobs that the industry will need.

The automotive industry can have a considerable contribution to the growth of the Ethiopian economy if there is a favourable policy framework in place that emboldens global automotive companies to invest in Ethiopia and establish manufacturing operations. An established automotive policy, with the right incentives in place, can position Ethiopia as a regional core for vehicle component manufacturing and assembly.

This sector would help to engage sizeable numbers of highly skilled people and could also spur growth in allied industries such as the iron and steel industry. Investments by global OEMs through partnerships and regional supply chains, could make Ethiopia a regional and even continental player in both component and vehicle manufacturing.

The Special Initiative on Training and Job Creation is commissioned by the German Federal Ministry for Economic Cooperation and Development and executed among others by Deutsche Gesellschaft fur Internationale Zusammenarbeit (GIZ).

The first task of the policy project will be to conduct a complete local and international automotive sector analysis. This will be followed by the growth of an automotive policy background for consideration by the Ethiopian authorities and after joint consultation, implement the automotive policy with the aim of drawing global automotive investors from the component and vehicle manufacturing sectors.

AAAM CEO David Coffey stated, "Being awarded this contract by the GIZ is an imperative milestone for AAAM in the development of the automotive industry in Africa and reveals that our collaborative labours across the continent to enable sustainable automotive industrialisation are achieving traction".

Ethiopia is a significant assembly hub in the East of Africa region. With a population in excess of 100 million and a very low motorisation rate of 2 vehicles for every 1000 inhabitants, the prospective of Ethiopia is major with the right ecosystem in place, the incorporation of Ethiopia into the regional and eventually continental single market will deliver scale that will enable competitiveness.