Posted on :Friday , 25th January 2019
According to a business executive, Arjun Bhachu, who works with Wood Products, one of the oldest companies dealing in wood in Kenya says it evokes elegance and texture in any room. "Just like art, wood helps restore the natural state in a room".
The overlooked timber is making a comeback in kitchens, floors, walls and staircases.
In Kenya, homeowners moved from. . .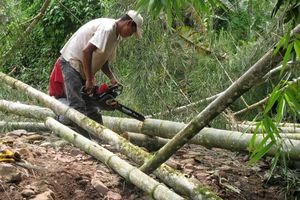 Posted on :Friday , 25th January 2019
In this country money really could grow on trees. Ethiopa contains two-thirds of the bamboo in Africa, and it is hoped that the "green gold" can potentially power growth.
According to Adane Berhe, CEO Adal Industrial PLC, which is helping to build the new industry. "The farmer who has bamboo is rich, but he doesn't know it,"
China has become the choice . . .