Posted on :Monday , 9th March 2020
The AfCFTA, which is the biggest trading bloc in the world after the WTO, is conceived to bring together Africa's 55 countries into a single market of 1.3 billion people with an annual economic output of over $3.4 trillion.
That will drive industrialisation, the UN Economic Commission for Africa (UNECA).
Officials must ensure that businesses can move goods . . .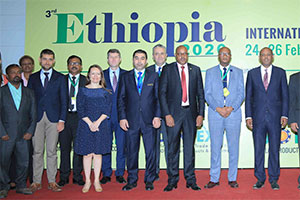 Posted on :Tuesday , 3rd March 2020
The much awaited 3rd edition of Ethiopia International Trade Exhibition 2020 was inaugurated today by H.E. Mr. YohannesDikayehuEba, State Minister, Ministry of Industry, Ethiopia. Held at the Millennium Hall in Addis Ababa, from 10:00 AM to 6:00 PM for the public till 26th of February 2020, it is the one place to source new products, services and technology from around the world.&nbsp. . .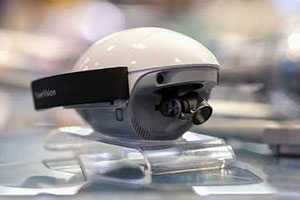 Posted on :Friday , 31st January 2020
Ethiopia is all set up to start AI research center. The decision calls for "a favourable environment for beginner developers and startups working in the artificial intelligence sector."
This was the latest of a series of steps taken by Ethiopia, Africa's second populous nation with a population of about 107 million, to step up AI research and development in certain and advanc. . .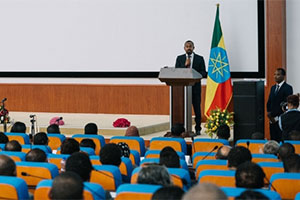 Posted on :Tuesday , 14th January 2020
The Government of Ethiopia launches an electronic platform that will enhance efficiency in trade logistics landscape of the country by speeding the customs process for importers and exporters.
It is said will reduce the 44 days hectic long paper work process for importers and exporters to 15 days. Gradually, it is also expected to cut the 15 days to three working days.
. . .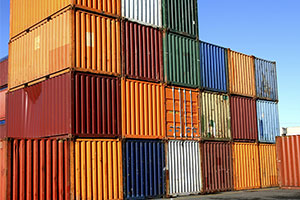 Posted on :Tuesday , 14th January 2020
Manufacturing subactivity grew by 8.3 per cent in 2018 slightly higher compared with 8.2 per cent in the previous contributed largely by the expansion of the regional markets.
The ongoing investment and improvement of infrastructures as well as the stability in power supply reduced production costs.
The Bank of Tanzania (BoT) annual report 2018/19 manufactu. . .
Please Select an Option
Exhibiting

Visiting

Information