Posted on :Monday , 21st October 2019
Mr. Abiy Ahmed Ali, Ethiopia's young reformist Prime Minister, "for his efforts to achieve peace and international cooperation, and in particular for his decisive initiative to resolve the border conflict with neighboring Eritrea." has been this year's recipient of the Nobel Peace Prize.
Prime Minister Abiy Ahmed is responsible for initiating important reforms in E. . .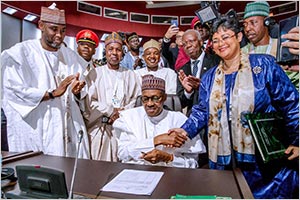 Posted on :Friday , 13th September 2019
NIAMEY (Reuters) - African leaders launched a continental free-trade zone on Sunday that if successful would unite 1.3 billion people, create a $3.4 trillion economic bloc and usher in a new era of development.
After four years of talks, an agreement to form a 55-nation trade bloc was reached in March, paving the way for Sunday's African Union summit in Ni. . .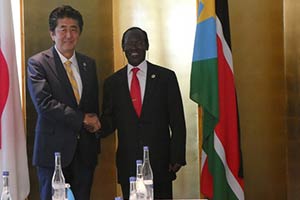 Posted on :Friday , 6th September 2019
Abe pledges to boost investment in Africa from the country's private sector to more than $20 billion over the next three years, in the hope of facilitating the giant continent's development.
Abe's pledge meant that the government would encourage greater investment from the private sector with the aim of surpassing the previous three-year total, although he did come . . .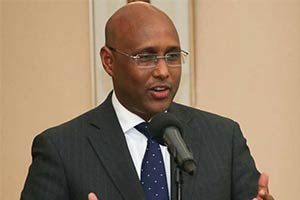 Posted on :Tuesday , 11th June 2019
Trade officials from the two countries held bilateral meetings in Arusha, in April, to try and determine and solve the many disputable trade issues, including rules of origin for some products and constant suspicion over the quality of products traded all over the borders.
People familiar with the negotiations told The East African that the first bilateral meeting w. . .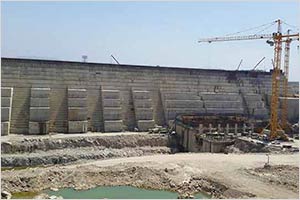 Posted on :Monday , 8th April 2019
Economic growth in East Africa is soaring ahead of other regions on the continent at close to 7 percent while the overall outlook for the rest of Africa is cautious, but positive, a report by African Development Bank has observed.

Job creation and ramping up manufacturing will continue to be major priority areas for creating growth and employment across the continent, says . . .
Please Select an Option
Exhibiting

Visiting

Information