Posted on :Friday , 4th November 2022
The Ethiopian Ambassador, Jamal Beker Abdula, has informed the government of Pakistan that seven to ten agreements pertaining to trade promotion, political consultation, defence cooperation, aviation, technology transfer, and others will be signed within the next month or two to help connect the two countries and promote economic exchange.
"Ethiopia's economy is import-driven. . .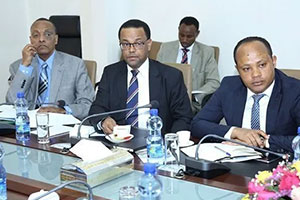 Posted on :Monday , 10th October 2022
Ethiopia attracted approximately 3.31 billion US dollars in Foreign Direct Investment (FDI) in the Ethiopian fiscal year 2021/2022, according to the Ethiopia Investment Commission (EIC).
In a press release, EIC stated that 168 investors obtained investment licences during the fiscal year 2021/2022, with 100 investors obtaining investment licences in the manufacturing sector, . . .