Posted on :Tuesday , 13th November 2018
In 2009, the Catalyst Fund raised to $125 million which it invested in 9 companies in Kenya, Tanzania and Ethiopia with diverse interests in manufacturing of consumer goods, pharmaceuticals, industrial agro-processing, logistics and engineering as well as healthcare, technology and financial services.
Whereas, this year the Catalyst Fund II raises US$155. . .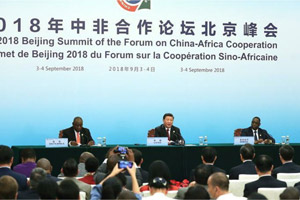 Posted on :Wednesday , 5th September 2018
BEIJING - When the 2018 Forum on China-Africa Cooperation (FOCAC) Summit opens in Beijing on Monday with the theme "China and Africa: Toward an even stronger community with a shared future through win-win cooperation," it will be a new starting point for the two sides to upgrade their cooperation.

China and Africa have been cooperating in multiple ways. The ties were en. . .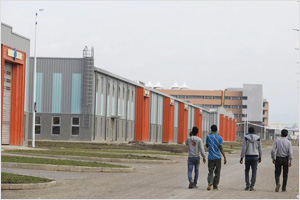 Posted on :Tuesday , 27th June 2017
Ethiopia's economy is growing so rapidly it may soon replace Kenya as the largest economic power in the region. But a large number of people in the country still live in poverty and many challenges remain.
Ethiopia's Hawassa Industrial park

The recent inauguration of the giant Hawassa industrial park was a special moment for Ethiopia's government. Built with Chinese help, . . .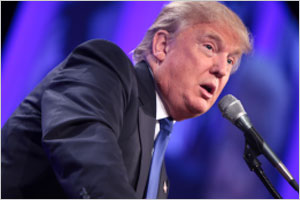 Posted on :Tuesday , 4th April 2017
Washington, DC - Little has been said about Africa policy by the new U.S. President or his administration, but recent announcements and appointments provide an emerging outline of an approach that gives priority to security concerns.

Support for democracy, development and health may no longer be policy cornerstones as they have been for all post-Cold War presidents, Democratic an. . .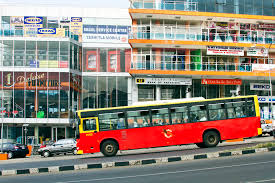 Posted on :Thursday , 9th March 2017
The Ethiopian Transport Authority said cross border bus transport between Addis Ababa and Khartoum will commence on the coming Sunday
Public Transport Efficiency Authentication director with the authority Tesfaye Belachew told EBC that the public transport project between Addis Ababa and Khartoum has taken about eight years.
Please Select an Option
Exhibiting

Visiting

Information