Posted on :Tuesday , 27th December 2022
The Ethiopian Ministry of Foreign Affairs in Addis Abeba opened the 8th Joint Ministerial Commission (JMC) meeting between Ethiopia and Russia.
The three-day joint ministerial commission conference covered topics pertaining to economic, scientific, technical, social, and commercial issues between the two countries, according to MoFA.
High-ranking representa. . .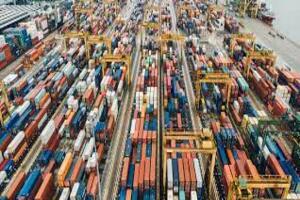 Posted on :Friday , 4th November 2022
The Ethiopian Ambassador, Jamal Beker Abdula, has informed the government of Pakistan that seven to ten agreements pertaining to trade promotion, political consultation, defence cooperation, aviation, technology transfer, and others will be signed within the next month or two to help connect the two countries and promote economic exchange.
"Ethiopia's economy is import-driven. . .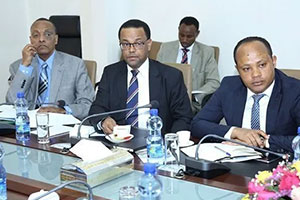 Posted on :Monday , 10th October 2022
Ethiopia attracted approximately 3.31 billion US dollars in Foreign Direct Investment (FDI) in the Ethiopian fiscal year 2021/2022, according to the Ethiopia Investment Commission (EIC).
In a press release, EIC stated that 168 investors obtained investment licences during the fiscal year 2021/2022, with 100 investors obtaining investment licences in the manufacturing sector, . . .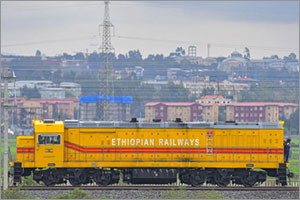 Posted on :Tuesday , 6th September 2022
The first vehicle shipment arrived at the Indode Freight Station on the outskirts of Addis Ababa.
A special ceremony was held at the station to mark the arrival of the first shipment.
Abdi Zenebe, the chief executive officer (CEO) of Ethiopia-Djibouti Railway Share Company (EDR), lauded the move, emphasizing that it will help realize the major aspirations of the railway in terms of . . .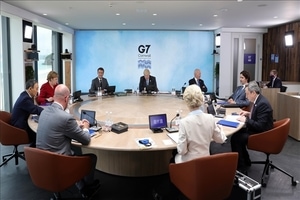 Posted on :Tuesday , 15th June 2021
The G7 nations, in collaboration with multilateral partners, have pledged to invest $80 billion in Africa's private sector.
The G7 Development Finance Institutions (DFIs), including the UK's CDC Group, will assist sustained economic recovery and growth in Africa with this investment, which will be phased in over the next five years. The International Finance Corporation of th. . .
Please Select an Option
Exhibiting

Visiting

Information