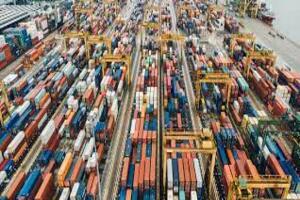 Posted on :Friday , 4th November 2022
The Ethiopian Ambassador, Jamal Beker Abdula, has informed the government of Pakistan that seven to ten agreements pertaining to trade promotion, political consultation, defence cooperation, aviation, technology transfer, and others will be signed within the next month or two to help connect the two countries and promote economic exchange.
"Ethiopia's economy is import-driven, and its dynamics are similar to Pakistan," said Farazur Rehman, President of the Korangi Association of Trade and Industries (KATI).
"Trade with Ethiopia will also pave the way for access to other emerging African markets." "To reduce reliance on developed economies, Pakistan must focus on African countries and other emerging markets," he emphasised.
The ambassador also stated that Ethiopian Airlines, which has 127 destinations, will soon be flying to Karachi, and that the airline's crew is prepared.
"We're also working on modalities to direct goods from Gwadar to Ethiopia's Modjo Dry Port," he added.
The Union of Small and Medium Enterprises (UNISAME) President, Zulfikar Thaver opined that, "Ethiopia can prove to be a profitable market for Pakistani goods like rice, textiles, light engineering, leather goods, sports goods, surgical, cutlery and even general merchandise. Likewise, Pakistan can import items like cashew nuts, desiccated coconut, spices like cinnamon, cloves, coriander, herbs and crude drugs."
Businessmen Group (BMG) Chairman, Zubair Motiwala urged "The two countries must focus on improving people-to-people and business-to-business contacts. At the same time, mutually beneficial policies, regulations and frameworks need to be devised to achieve this goal".
While appreciating KCCI's eagerness to strengthen trade and investment ties with Ethiopia, Abdula identified some barriers to greater cooperation between the two countries.