Posted on :Wednesday , 8th December 2021
Hester Biosciences Limited has announced that its international arm, Hester India, has agreed to buy a 50% share in Tanzania's Thrishool Exim Limited.
Hester will benefit from the acquisition by expanding its distribution footprint in Tanzania and across the African continent.
According to a statement, the proposed stake acquisition will cost $2.25 million.. . .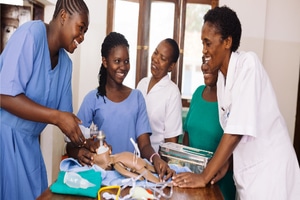 Posted on :Tuesday , 24th August 2021
The GLOBAL FUND has praised President Samia Suluhu Hassan's leadership, offering to issue a total of 906 million US dollars (2.09 trillion/-) for health-care spending, including the battle against the Covid-19 epidemic.
The funds include 794 million US dollars (about 1.8 trillion/-) that will be distributed between 2021 and 2023 to complement the battle against HIV/AIDS, tube. . .