MEET TCI TELECOMUNICAZIONI ITALIA S.R.L , ITALY PARTICIPATING AT THE MEGA EVENT LIGHTEXPO TANZANIA 2023
Posted on :Friday , 6th January 2023
TCI is a dynamic and fast-growing Italian company focused on customer satisfaction and market trends.For 40 years they have been able to anticipate, adapt to and evendrive the market changes. Experience and reliability are the keysto their success.Innovation is our driving force. they provide their customers with constantly updated products: LED DRIVERS, IOT & WIRELESS CONTROL SYSTEMS, LED MODULES, LEDs, COBs, LENSES and CUSTOMISED SOLUTIONS. They strive to be more than a reliable supplier & want to be a valuable partner for all its customers.
. . .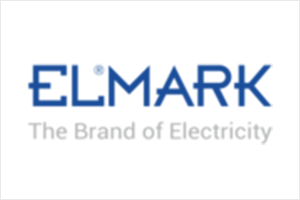 VISIT THE STAND OF ELMARK INDUSTRIES SC AT THE 07TH LIGHTEXPO TANZANIA 2023
Posted on :Wednesday , 16th November 2022
Since year 2000, Elmark Industries Sc distribution network has been rapidly growing and currently have presence in over 60 countries worldwide. Their products are used in households and businesses. They are working diligently to increase the brand's presence. Visit them at stand B162.
. . .