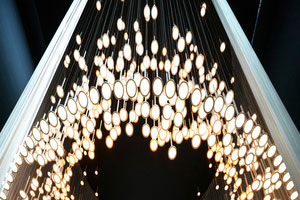 Posted on :Wednesday , 22nd August 2018
The Africa LED & OLED displays and lighting products market was valued at US$ 684.9 Mn in 2015 and is expected to register a CAGR of 17.8% between 2016 to 2026. LED lighting products offer extended lifespan – around 50,000 hours of brightness – and work effectively while consuming less energy than traditional bulbs and CFLs. LED lighting products compete with traditional products with regard to parameters such as longer lifespan, energy efficiency, enhanced environmental friendliness, better durability, lower heat, and smaller size.
The Africa LED and OLED products market is categorized on the basis of displays and lighting products. On the basis of displays, the market is further segmented as mobile displays, consumer TV displays and outdoor LED displays. On the basis of lighting products, the Africa market is segmented as product type and applications. By product type, the market is sub-segmented into LED bulbs, bare LED tubes, LED fixtures and solar LED lighting. By applications, the market is sub-segmented as street lighting, down lighting, garden lighting, ceiling lighting, decorative and portable lighting, and others.
Key players in the Africa LED and OLED displays and lighting products market include Cree Corporation, Samsung Electronics Limited, GE Lighting, LLC, Sharp Corporation, OSRAM Licht AG, Daktronics Inc., Eaton Corporation, LG Display Co., Ltd., Barco N.V., Luceco Ltd., LED Lighting SA and Eagle Lighting.