DOVE EQUIPMENT & MACHINERY CO., LTD., THAILAND IS EXHIBITING AT MINEXPO 2018
Posted on :Monday , 19th February 2018
DOVE® Equipment & Machinery Co., Ltd. carries the experience and expertise in mining & equipment manufacturing for over 45 years. It specializes in manufacturing, and uniquely provides complete range of surface mining equipment, mining accessories & instrumentation for either secondary (placer) or primary (hard rock) deposits for processing and recovery of various metals and minerals:
. . .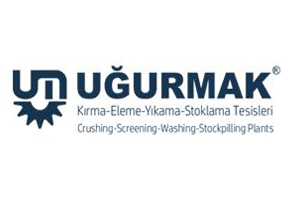 UGURMAKINA TAAH.SAN.TIC.A.S., TURKEY IS SHOWCASING THE LATEST MACHINERY AT MINEXPO
Posted on :Monday , 19th February 2018
UGUR MAKINA provides top-of-the-line solutions to the aggregate and concrete production industry. Started in 1974, the company has manufactured, set up and started more than 450 crushing, screening plants and batching plants all around the world.
. . .