Media/Press Releases
EVENT ADVERTISING - MOBILE BILLBOARDS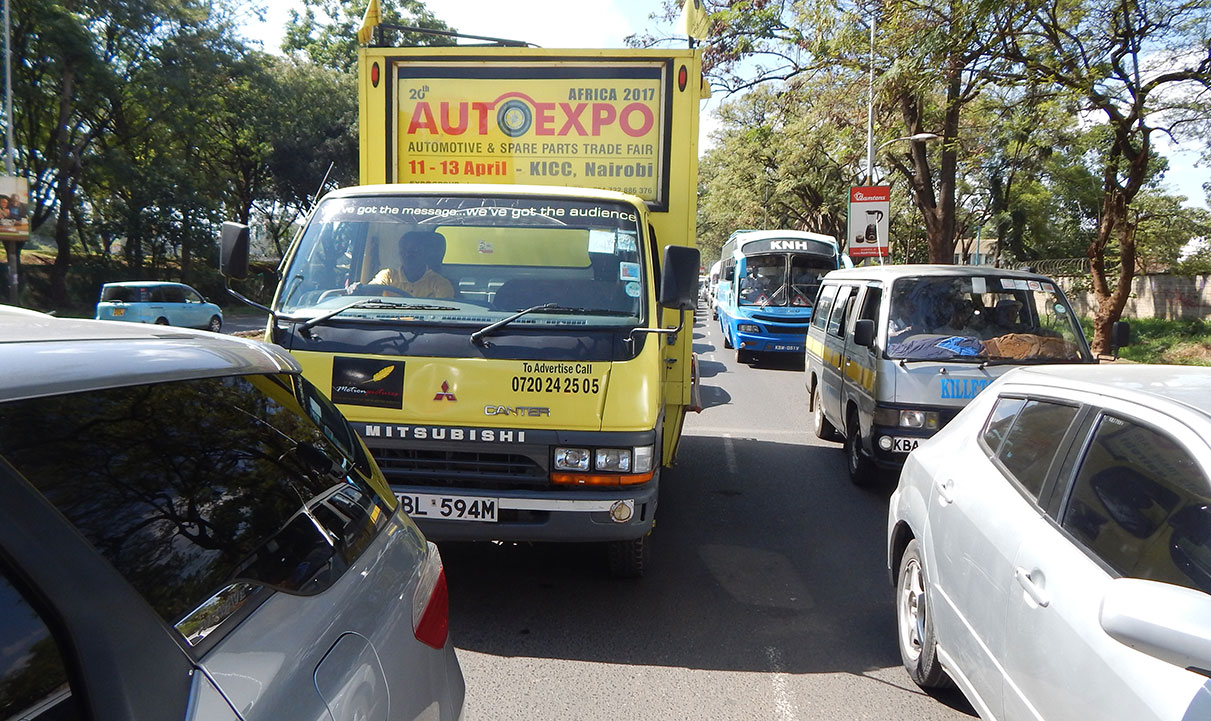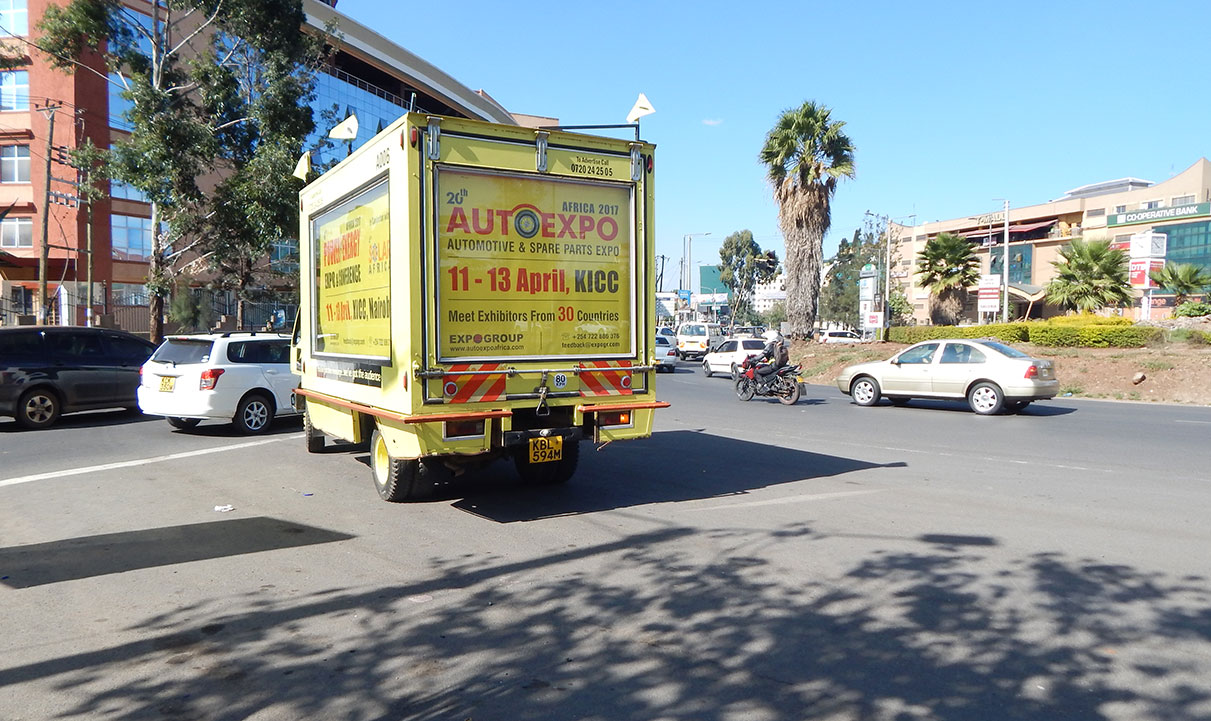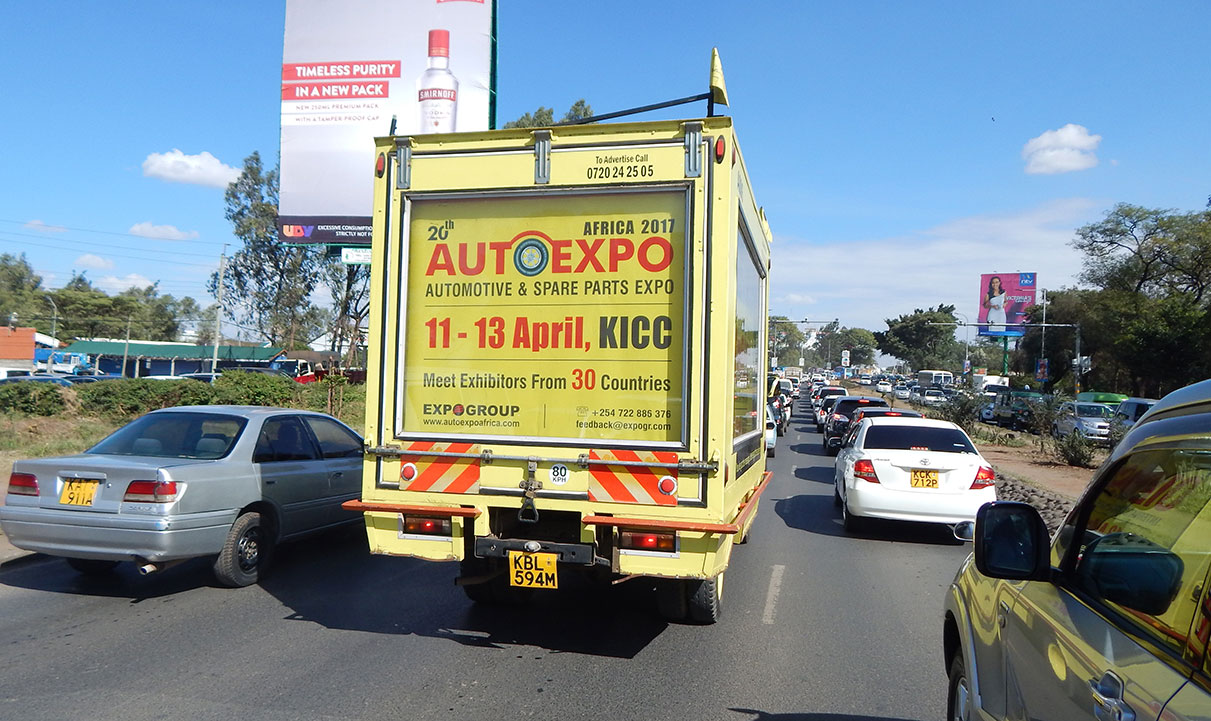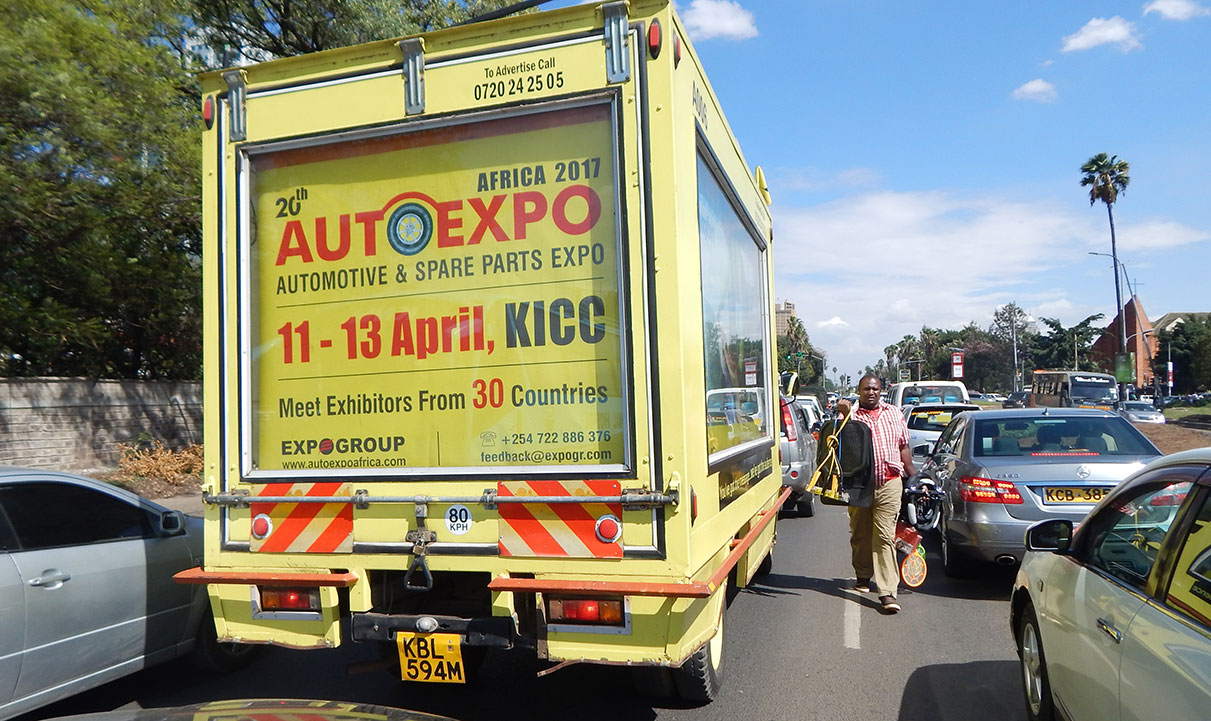 20th AUTOEXPO Kenya 2017: One Month to East Africa's Largest Automotive Event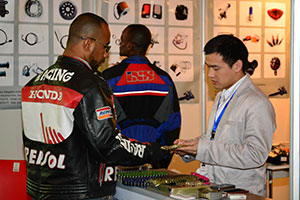 Autoexpo Kenya 2017 is all set for a record run when it opens its doors from 11-13 April at the Kenyatta International Conference Centre, Nairobi with over 150 local and international delegates confirming participation.

Demand for automotive spare parts and components in Africa is growing at a rate of 11% year-on-year and will be worth $15.3 billion by 2020. The double digit demand for aftermarket automotive products on the continent is being primarily led by Kenya, Tanzania and Ethiopia.

Autoexpo Kenya 2017 is being supported by the East African Chamber of Commerce, Industry and Agriculture (EACCIA) while the main sponsors for the event are RMA Motors, the official dealer for Jaguar Land Rover vehicles in Kenya.

At Autoexpo Kenya 2017, trade visitors will have the opportunity to visit local and international suppliers from over 30 countries showcasing the latest in auto accessories, components and spare parts. Exhibitors at the event include Petrovoll from UAE (engine oil lubricants), FIDEA from Italy (auto refinishing products), ASIMCO from UAE (engine, suspension and brake parts), Welte Group from Germany (drive shafts), TEMAC from Italy, (truck spare parts), Autochemie Bitterfeld from Germany (motor oils, lubricants and antifreezes), Hiview International from Kenya (auto tyres) and Shark Brakes from India (brake linings, pads, shoes, rivets and suspension parts for trucks and trailers).

Chinese auto suppliers have more than doubled their exports to Africa since 2010, with revenue from the continent crossing $1 billion. The country's presence at the event is underlined by a Chinese Pavilion comprising over 50 automotive firms. A Pakistan Pavilion will be an added feature at this year's event.

"There is a huge growth potential for the African automotive aftermarket. With close to 25 million vehicles on the road in Africa today, there is a demand for over $8 billion worth of spares and accessories each year," said Max Lewis, Director of Sales for Expogroup, the organiser of the show for the last 20 years.

"One look at this year's line up and you know how serious the global auto industry is about East Africa. It's very encouraging to see so many big names participate, both new firms and returning exhibitors. It's a testament to the growing importance of Autoexpo in the industry, both regionally and globally," said Neville Trindade, Exhibition Manager for Expogroup.

Delegates will also be able to attend a variety of B2B networking events, aimed at bringing together global suppliers and local dealers to build new professional relationships, strengthen existing ones and discuss the latest trends and products dominating the global automotive market.

For more information and to participate at Autoexpo Kenya 2017 please visit: www.expogr.com/kenyaauto
Industry Experts, Top Professionals from Over 30 Countries to Convene at AUTOEXPO AFRICA 2017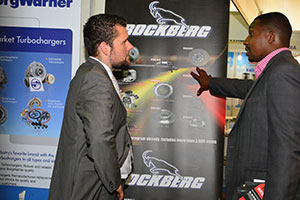 Kenya's GDP per capita is expected to grow at a remarkable compounded annual growth rate of 7.5% between 2000 and 2020 which is expected to drive an increase in personal consumption and sale of motor vehicles. The purchase of cars, motorbikes and other commercial vehicles accounted for 1.5% of total consumer expenditure last year and is expected to steadily grow till 2025 as incomes continue to rise.

Supporting and engaging the East African automotive industry for the last two decades is Expogroup which will host the 20th edition of AUTOEXPO Kenya from 11th to 13th April, 2017 at the Kenyatta International Conference Centre (KICC) in Nairobi.

The three day event will witness the gathering of leading industry experts, stake holders and decision makers from all across the globe discussing the latest trends, innovations and products in the automotive industry.

The event is well on its way to being a sold out affair with over 150 exhibitors from countries such as France, China, Canada, India, UAE, Greece, Turkey and Italy already signing up. Trade visitors from over 11 African countries will be in attendance, looking to source the latest, inventive products, spare parts and machinery from around the world, not accessible otherwise in the local market.

A massive China pavilion with over 50 firms comprising OEMs, exporters, distributors of automotive spare parts, lubricants, tires, batteries and suppliers of car audio and video systems will be exhibiting at AUTOEXPO Kenya 2017. A delegation of companies from Pakistan will also be part of a pavilion at the event.

Headlining AUTOEXPO Kenya 2017 will be RMA Motors, the official Jaguar Land Rover dealer in Kenya. Nine top of the line models from the luxury car maker will be on display including a range of luxury saloons, sport sedans and performance SUVs from the Jaguar stable and sleek, reliable 4X4 vehicles and SUVs from the Land Rover brand.

Some of the other attractions at AUTOEXPO Kenya 2017 include a wide range of engine oil lubricants from PETROVOLL (UAE), electrical and mechanical spare parts from IKA INDUSTRIE (Germany), engine, brake system & suspension components from PADEX AUTOPARTS (Canada), high performance automotive fluids from MWS AUTOCHEMIE (Germany), truck spare parts from TEMAC (Italy), filter manufacturing machines and filters from EDESAN MAKINA (Turkey), auto refinishing products from FIDEA (Italy) and drum & brake discs from SAMREV (France).

For more information on AUTOEXPO AFRICA – KENYA 2017 please visit: www.expogr.com/kenyaauto/
AFRICA'S MOST DYNAMIC AUTOMOTIVE & SPAREPARTS EXHIBITIONS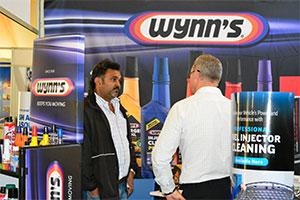 AUTOEXPO KENYA: 11th – 13th April – KICC, Nairobi, Kenya
AUTOEXPO ETHIOPIA: 12th – 14th May – Millenium Hall, Addis Ababa, Ethiopia AUTOEXPO
TANZANIA: 16th – 18th August – MCC, Dar es Salaam, Tanzania
EXPOGROUP WORLDWIDE brings to you another edition of the hugely successful AUTOEXPO AFRICA, to be held in Kenya at the Kenyatta International Conference Centre (KICC), Nairobi from 11 - 13 April, 2017; in Tanzania at the Mlimani Conference Centre, Dar es Salaam from 16 - 18 August, 2017 and in Ethiopia at the Millennium Hall, Addis Ababa from 12 - 14 May, 2017.
The automotive industry in Africa is forecast to grow between 3% and 3.7% in 2016 with East Africa retaining its position as the fastest growing region on the continent. The opportunities for the automotive industry in Africa are looking increasingly attractive, driven by growing local manufacturing, better infrastructure and strong economic growth. Experts see automotive manufacturing and assembly as key industries to drive the economy as global automotive manufacturers turn to the African market to produce vehicles due to local content promotion policies instituted by countries like Kenya, Tanzania, Nigeria and Ethiopia.
Now in its 20th year as an international event, AUTOEXPO AFRICA is among the most prestigious auto and spare part shows in the world, providing unparalleled access to the products, technologies, innovations, people and ideas that matter most – up close and under one roof. The 2017 event promises to be even bigger and better with new features added to the show.
As a proven platform for business transactions, the event will showcase the latest developments in the automotive industry, with prominent industry experts, stakeholders and decision makers in attendance, making it an ideal event to source new products, network and usher in new contacts and business opportunities.

On the occasion of its 20th anniversary in the industry, Expogroup expands its growing presence in East Africa with the launch of AUTOEXPO AFRICA in Ethiopia. Ethiopia has one of the fastest growing economies in Africa and possesses huge potential for investors and businesses looking to tap the market. This coupled with a favorable business environment and sound infrastructure, make it an attractive option for international companies.

Come be a part of this change!!!

For more information on these events please visit: http://autoexpo.expogr.com/
Event Advertising - Mobile Billboards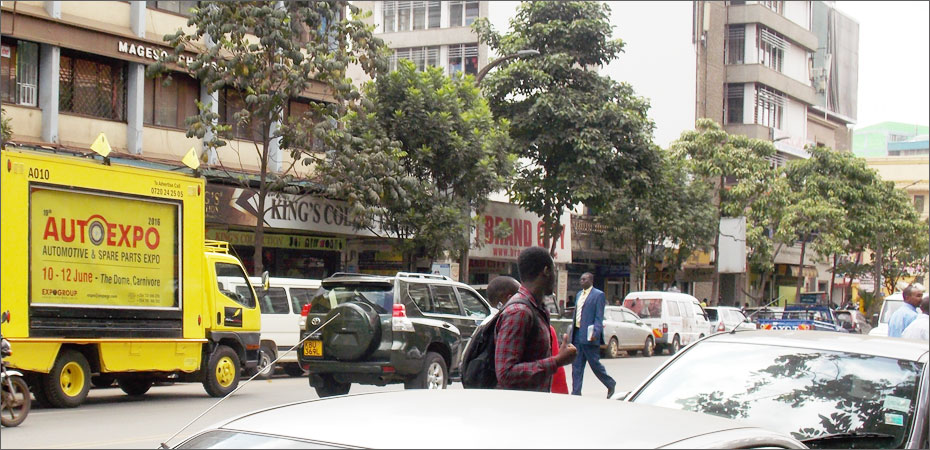 AUTOEXPO for car lovers set for June 2016
[21st December, 2015 ]
Car lovers will throng KICC in June for East Africa's biggest motor vehicles exhibition.
The AUTOEXPO Africa 2016 to be held from June 10th - 12th June will not only attract exhibitors showing the latest car models in the market but also spare parts dealers.
"This time, we will have different display area for vehicles and spare parts as well. Focusing more on the auto after-market where genuine parts can easily be made available to customers," event manager Neville Trindade said in a statement.
He said the exhibition will attract car dealers from East African countries and offered an opportunity for them and customers to interact.
He added that in the past two years, motor vehicle business has grown in Kenya with leading car manufacturers such as Audi, BMW and Mercedes opening showrooms in Nairobi.
19th AUTOEXPO Africa 2016 to be held in Nairobi
16th December, 2015
By Standard digital reporter Nairobi, Kenya: The three-day automobile extravaganza – AUTO EXPO AFRICA – KENYA 2016 - which is being organized jointly by Expo group and Expo link Exhibitions & Publications Limited (Kenya) will be held at Dome from 10 - 12 June. Auto enthusiasts and potential buyers will get an opportunity to witness the Auto Aftermarket as well as view vehicles on display. Neville Trindade, Exhibition Manager of Expogroup, had this to say, "This time around the experience is going to be unique for participants, and auto enthusiasts. For the first time, we will be providing an area for spare parts display.
Focusing more on the auto after-market where genuine spare parts can easily be made available in the market" Sources said that the East African Market is perceived to be the world's second fastest growing economy having the highest growth rate. In the past two years, the automobile market has jumped to top gear as leading car makers like Audi, BMW, MERC, Nissan etc. have opened their showrooms in the city.
Local participation at the event has also increased to a rapid 40% growth with dealers such as Nordic Trailers, Brazafric Enterprises, Autobazzar Kenya, Shacman Motors (EA), Toyotsu Automart Kenya, Bramcom International, Bosch, Orient Auto Parts, Control Tech, Marland, Trasntrailers Ltd, Truck N Auto, Tyres r us, Tata Motors, Unifilters Kenya Limited, Buy & Sell Media, Billjoe Ltd have confirmed their participation.
Neville Trindade, said, "The previous AUTOEXPO events in 2015 received a good response and thus we decided to make it a separate event. The AUTOEXPO - 2016 will have several categories such as two and four wheel vehicles, trucks, automobile furnishing, auto aftermarket and spare parts, etc." AUTOEXPO Africa is the only show that caters for the demands of not only the Kenyan market, but the entire East African region. The show will provide exhibitors with an outstanding opportunity to meet existing and new customers, launch new products, generate sales, enhance company image and build brand awareness. At the same time the third oil and gas Africa exhibition will also be taking place in the same venue. National and international experts in the Oil market will share and exchange knowledge with an aim of exploring areas of growth in petroleum technology.
19th AUTOEXPO AFRICA 2016 10-12 June 2016, the Dome, Nairobi, Kenya
The 19th AUTOEXPO AFRICA 2016 is where the global automotive community comes together to catch up on the latest innovation, after market and products. Join manufacturers from around the world at the industry's most substantive annual event. In addition to some of the automotive world's most eagerly anticipated new product premieres, you'll gain unprecedented access to more of the industry's top leaders and thinkers than anywhere else in the East African region.
Kenya's largest automobile aftermarket exhibition, featuring many firsts of the global auto industry in terms of green and future technologies, spare parts, accessories, new launches and focus pavilions, 19th AUTOEXPO AFRICA, will take place from the 10th – 12th June at KICC, Nairobi, Kenya. AUTOEXPO Africa is the most anticipated international event of its kind in the region. Held annually, each edition on an average sees attendance of more than 10,000 enthusiasts, including decision-makers from the corporate world, transporters and owners of small businesses.
The coming edition of the show is perfectly timed to coincide with the launch of new products for 2017 and will be seen for the first time in the region at the event, the event will also provide an opportunity for:
Kenyan Companies to source new products, equipment & technology from worldwide.
Companies to update their existing customers / agents.
Companies launching new products & services.
Promotions and Special offers.
The business community to consolidate and strengthen distributorship network.
Kenyan and other International Companies to learn and enhance export & import trade in order to capture available privileged and ready arranged markets worldwide.
EXPOGROUP takes this opportunity to invite all the business community and members of the public to the 19th AUTOEXPO KENYA 2016.
Issued by: Neville Trindade, Exhibition Manager Expogroup Worldwide, Monarch Office Tower, Level 25 P.O Box 333840, One Sheikh Zayed Road, Dubai, UAE Tel: +971-4-3721421 | Fax: +971-4-3721422 E-Mail:
Editorial note: Product and exhibitor information, photos and a floor plan are available for journalists upon request. Please send an email to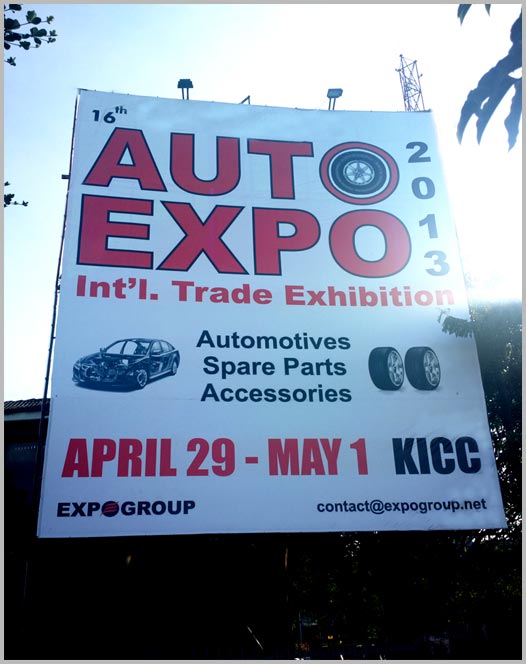 The 16th Auto Expo Kenya International Trade Exhibition to be held in April 2013 is all set to present over Automotives and spare parts from over 11 countries. The event this year is showcasing a wide range odf products from China as over 30 companies are participating from the country that is ine of the largest producers in the world.The number of exhibitors and visitors in 2013 is expected to rise by at least 20% since an aggressive campaign has been launched while celebrating the event's 16th birthday. Trade visitors from all over East & Central African countries are being invited directly and in collaboration with several regional trade bodies in Kenya, Tanzania, Ethiopia, Uganda, Somalia, Mozambique & Congo.
Though Kenya by itself is one of the biggest markets in Africa, major emphasis is being laid upon attracting traders and importers from neighboring countries. The experience and comments of exhibitors at previous events indicate substantial gains from unexpected foreign visitors and we strongly feel that a rise in such statistics would ensure business specially for the foreign participants who form almost 80 - 85% of the exhibition.
The Automotive industry in Kenya is primarily involved in the retail and distribution of motor vehicles. There are a number of motor vehicle dealers operating in the country, with the most established being Toyota (East Africa), Cooper Motor Corporation, General Motors, Simba Colt and DT Dobie. There are also three vehicle assembly plants in the country, which concentrate on the assembly of pick-ups and heavy commercial vehicles.
The established dealers face intense competition from imported second-hand vehicles, mainly from Japan and United Arab Emirates. These imports now account for about 70% of the market. The last decade witnessed a significant decline in the number of new vehicles sold in the country. There has been a steady recovery in the last four years, but the numbers achieved still fall far short of the numbers recorded a decade ago. In 2004, the leading motor vehicle companies recorded sales of 9,979 units. Although 27% better than the previous year, this is still well below the levels achieved in the early 1990's.
The Kenya Motor Industry Association (KMI), the representative body of the corporate participants in the motor industry, has been lobbying hard to reverse this trend. Some of these measures have helped the industry recover from its lowest point in 2000, when only 5,869 units were sold. On their part, the companies themselves have become more innovative in responding to customer needs. Some of the measures that KMI has been advocating include:
Implementation of strict criteria on importation of second hand vehicles
Incentives to promote local assembling of commercial vehicles
Export incentives aimed at encouraging car manufacturers to expand operations in the region.
PricewaterhouseCoopers provides services to major companies in the Automotive sector in Kenya and the East Africa region.
Mahindra Scorpio in Kenya
Mahindra & Mahindra has launched the new Scorpio in Kenya as part of a series of international launches. The company has appointed a Kenyan company - Oriel Ltd to distribute the vehicle in the country. The new Scorpio SUV is being launched in Kenya with 40 changes and improvements.
Oriel, part of the long established Ecta Group in Kenya, will start by launching M&M's Scorpio, a 2.6-litre turbo diesel SUV. This flagship model will be swiftly followed by M&M's Bolero, a one-tonne pick-up.
The company has a strong presence in the US, China, Malaysia, West Asia, Australia, Latin America and West Asia, as well as increasingly in Africa. Over the next couple of years it plans to get about 20 per cent of its volumes from global ventures. Mahindra is looking to consolidate operations in East Africa.
Mahindra's subsidiary in South Africa has sold over 3,000 vehicles and sales is expected to cross 5,000 vehicles this year.
High Demand for Motorcycles in Kenya
Saving money and themselves from traffic jams is increasingly becoming importat for Kenyans. Escalating fuel costs, high parking fees, traffic jams and affordable motorcycles are luring Kenyans away from personal cars. This is a situation which has been building up during the last three years with the climax recorded in 2008. The scenario is a major departure from the past when motor bikes were mainly used by government employees in remote areas where cars could not endure, and by courier companies to make deliveries.
Kenyans have slowly moved from shunning motorbikes to choosing them as the most cost-effective way of saving money and time while moving around the city and countryside. Figures recently released by Kenya National Bureau of Statistics indicate a growth of 225% in sales of motorcycles in 2008. In 2003, the total sales of motorcycles stood at 2,084 units while in 2008, the number stood at 45,935, an increase of 2,000%. In many rural areas and some urban centres, motorcycles have become a reliable means of transport, ferrying people from one place to another, just like taxi.
With the motorcycle explosion in Nairobi, several business opportunities have emerged. Banks and micro-finance institutions are also targeting transporters especially those using motorcycles to offer them loans. Most of the motorcycle operators within Nairobi and other major urban areas took loans to buy their first motorcycles.
Prices of good/trendy motorbikes range from Ksh 570,000 (US$ 7,200.00) to Ksh 2.2 million (US$ 27,800.00). These are mainly purchased by middle level executives and young people from well to do families. Under this category, the main focus has been Sportbikes (600cc - 1400cc), Enduros (250cc - 650cc), Streetbikes (400cc - 1000cc), and others like Cruisers (400cc - 1800cc). The scrapping of value added tax (VAT) on importation of motorcycles of up to 250cc in July 2007 brought the prices down and resulted in higher demand for motorcycles in Kenya. The most popular high end models in the market are Japanese makes including the popular Honda, Suzuki and Yamaha.
The single largest source of motorcycle imports in Kenya is China, which mainly supplies low end makes which are very popular with low income earners due to low prices. China made motorcycles are also popular with transport operators who ferry passengers in both rural and urban areas. Prices of China made motorcycles range from Ksh 45,000.00 (US$ 570.00) to Ksh 90,000 (US$ 1,140.00). India is also becoming an important source of low end motorcycles.
Demand for motorcycles is projected to record high growth in the coming years, especially driven by the increased demand for cheaper transportation costs. Motorcycles are becoming the preferred mode of transport due to flexibility at evading traffic jams and low fuel consumption. Passenger ferrying motorcycles are becoming popular as they are faster and even cheaper compared to public service vehicles.
Malaysian manufacturers of motorcycles should also be encouraged to venture into the Kenyan market. The target group for Malaysian made motorcycles should initially be the middle income group which will use the motorcycle to commute to and from workplace. The low income consumers prefer the Chinese made motorbike due to low price while the upper income consumers will go for the high end Japanese models.
Malaysian companies should be encouraged to appoint agents in order to market their motorcycles more effectively. Alternatively, guided by proper planning, these companies could consider the possibility of establishing an assembly plant in Nairobi, which will also cater for other markets within the region.
For an urgent response, please fax on +971-4-3721422
For barter requests, publishers and other exhibitions organizers, please click here
To request latest press information, please click here