Posted on :Saturday , 2nd December 2017
New designs of electronic protection and control relays as well as cable-theft detection, in diverse industries, including ventilation and cooling applications in mining and quarrying have been introduced by Mining system solutions supplier Becker Mining South Africa's Proloc and ProBeck. The relays can also be used in the electrification, municipal, water and wastewater, chemicals,. . .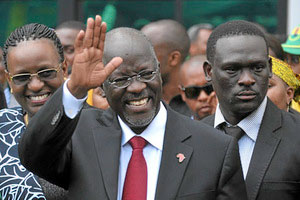 Posted on :Friday , 29th September 2017
The latest squabble between the Tanzanian government and its mining sector has led President Magufuli to request the central bank to purchase precious stones, in an attempt to boost the nation's reserves. This is the latest in the escalating row between the two, over alleged tax evasion from the mining sector.
The president released a statement saying, &. . .