Posted on :Monday , 13th February 2017
Tanzania's largest mining company, Acacia, has set aside $2 million (Sh4 billion) to clean up its image and repair its relationship with the government following accusations of tax evasion and excessive profits, the South African Globe and Mail newspaper reports.
Acacia Mining, which is a subsidiary of Toronto-based Barrick Gold Corp, owns three gold mines in Tanzan. . .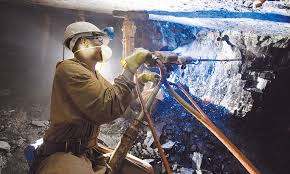 Posted on :Wednesday , 8th February 2017
Kampala — For the first time in years, there is a mood of cautious optimism in the mining industry, with commodity prices on the rise, shallow growth returning to different end markets, and most mining companies in better cost positions than in the recent past.
However, the industry is still at a pivotal point as it faces challenges from cybersecurity threats,. . .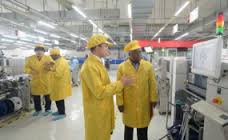 Posted on :Wednesday , 8th February 2017
Dar es Salaam — Tanzania expects nearly 1,000 Chinese extra-large investors promising to invest in a special economic zone including textile, manufacturing, fishing, mining and agriculture across the board following mutual bilateral relations between the two countries.
"Massive investments will come from large scale Chinese investors eyeing to invest in t. . .
Please Select an Option
Exhibiting

Visiting

Information