Posted on :Monday , 9th January 2017
Tanzania is blessed with a wide range of minerals which should translate to a big boost to the country's economy and our people's quality of life. The minerals include metals such as gold, iron, silver, copper, platinum, nickel and tin; gemstones such as diamonds, tanzanite, ruby, garnet, emerald, alexandrite and sapphire.
Furthermore, there industrial minerals such. . .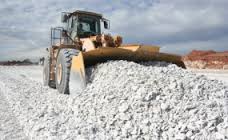 Posted on :Monday , 9th January 2017
Dar es Salaam — Explorers are shifting from traditional minerals to prospecting for graphite and new forms of gems, BusinessWeek has established.
They are also targeting industrial minerals, minimising their work in traditional minerals.
The acting commissioner of Minerals, Mr John Shija, believes that the fall in gold prices has. . .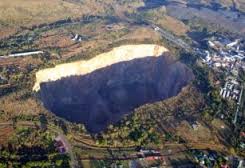 Posted on :Monday , 2nd January 2017
The activities of mining firms often affect the communities in which they operate in; In some instances, a large number of people have to be relocated due to mine constructions. It is against this backdrop that players in the mining sector are taking the corporate social responsibility (CSR) agenda seriously. The World Bank defines CSR as "the commitment of businesses to contribute to sus. . .
Please Select an Option
Exhibiting

Visiting

Information