RIDER GLASS COMPANY LIMITED REGISTERED AS AN EXHIBITOR AT THE 04TH AFRIGLASS KENYA 2023
Posted on :Tuesday , 4th April 2023
Rider Glass Company Limited is specialized in the production and export of basic products such as float glass, coated glass, patterned glass, mirror, laminated and hollow glass etc. At present, the company has sold products to more than 126 countries in the world with network covering the Middle East, India Subcontinent, Europe, Baltic States, Africa, Oceania and America. Visit them at stand 144.
. . .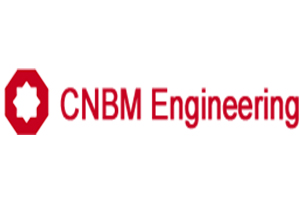 CNBM INTERNATIONAL ENGINEERING CO.,LTD TO EXHIBIT AT AFRIGLASS KENYA 2019
Posted on :Thursday , 23rd May 2019
CNBM International Engineering co., LTD as one internationalized EPC Integrated service provider, regards cement EPC, Mechanical-electrical and housing EPC, Light machine EPC is defined as its pillar and defines international trade and the tendering &bidding as its basis of related business extension. Visit them at stand O146.
. . .