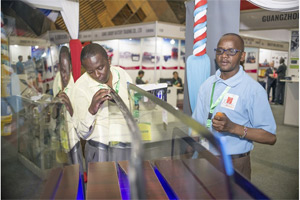 Posted on :Wednesday , 10th April 2019
Rapid growth in middle-class population is increasing the demand for infrastructure up gradation, energy and power in Kenya Ethiopia and Tanzania is creating growth of opportunities for East-Africa flat glass market share in glass railings, floorings, aquariums and security glazing for its shatterproof property, glare reduction, improved privacy and clarity. Uganda flat glass market demand from automotive applications can expect growth at over 3.5% by 2024 owing its superior properties like breakage into tiny fragments thus reducing the injury risks to passengers. Heat insulating glass is on high demand in vehicles and increasing automotive assembly and export business may stimulate the product demand more over these products provide superior properties such as absorbing infrared rays from sunlight, thus reducing the amount of heat in the vehicle and shielding interior trims from ultraviolet radiation, which increases comfort. Providing prevention from harmful UV rays which are capable of serious skin problems.
Kenya flat glass market size may expect gains to over 5% by the end of the projected timeframe because of the rising number of public construction projects driven by rise in population, increasing modernization trend along with rising consumer demand for stylish interiors may substantially affect rise flat glass demand in the country. Windows, internal partitions, doors and mirrors primarily owing to higher strength, energy effiency, aesthetic appeal and improved privacy are residential product applications.
Factors likely to accelerate growth majorly in Kenya, Ethiopia, Mozambique, Rwanda and Tanzania are rising investments in infrastructure development accompanied by favorable government and trade regulations, and rising population this also increases development in the building and construction which is majorly driving the flat glass market growth in East Africa.
Constituting of approximately 70 projects in the construction market in 2018 in East Africa with a total value of USD 30 billion which will accelerate the infrastructure industry in the region. Prediction of rise in demand in the construction sector will in turn create opportunities of growth for products like beams, staircases, roofs, and partitions this will foster the East African flat glass market demand. Owing to the increase in residential and non-residential buildings and roads in Tanzania which shows rapid growth in the construction sector, this will accelerate the East African flat glass market.
Rising investments from public and private sectors accompanied with high economic growth will create growth opportunities in the market size of flat glass East Africa. Including laminated, tempered and insulating types, are highly versatile incorporated into windows, doors, tabletops, greenhouses, skylights and handrails. The Kenyan furniture market is valued at over 500 million in 2018 expected to grow owing a significant increase in spending on interior refurbishment to accentuate inclination and appeal towards modernization.
Upcoming infrastructure projects coupled up with increasing trend of smart and energy efficient buildings along with supportive government initiatives will stimulated the demand of the product. With low-e-glass insulating products are used simultaneously to provide effective energy conservation and mean to comply with the codes of the building. By 2021 the government is taking efforts to ensure that only Euro code-complaint building materials will be allowed in the market this will further stimulate the East African growth of the flat glass industry.
Flat glass market of West Africa is further stimulated by the developing automobile industry which is driven by the growth in population, economy and rising income levels.