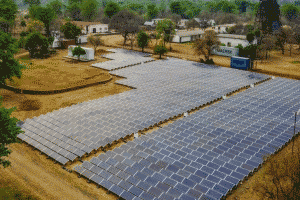 Posted on :Wednesday , 19th January 2022
The Development Bank of Rwanda (BRD) is seeking consultants to prepare the 3rd tender of the $48.9 million Renewable Energy Fund (REF).
The initiative aims to deploy PV and mini-hydro grids with a capacity of 10 kW to 1 MW across the country. These hybrid mini-grids will be coupled with battery storage.
The selected consultant will be responsible for evaluating pre-feasibility and feasibility studies, and loan applications for renewable energy mini-grid investment projects that are submitted to BRD by developers seeking REF funding.
It will also be responsible for overseeing the implementation of BRD-funded mini-grid projects as well as related technical assistance for sector strengthening, in accordance with the contents of the RFP.
The successful consultant will be responsible for assessing the effectiveness, veracity and viability of the investment project proposals through document reviews and site visits.
According to 2020 data from the International Renewable Energy Agency, Rwanda has 31 MW of installed solar capacity. Total power generation capacity is currently only 259 MW and only 35 per cent of the population has access to electricity. The East African country aims to increase access to 100 per cent by 2024, with off-grid solar solutions contributing 48 per cent.