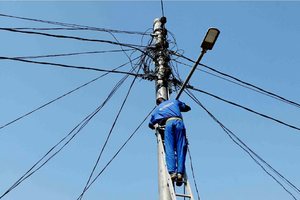 Posted on :Friday , 6th October 2017
Rwanda Energy Group has intertwined its energy rollout plan to fit that of the Rwandan government. Nationwide energy supply is to be its primary objective over the next seven years.
The REG also stated that there are no plans in place for the additional supply of power to the grid prior to 2018. This new strategy has come in a time of uncertainty over the viability of the 583MW plant by 2018.
The generation capacity of the REG is at 208 megawatts, which is only half of the targeted output for 2018. The connection rate to remains at a lowly 32 percent, with the goal set at achieving 70 percent.
The Utility firm has however decided to move on to a new strategy that underlines achieving the goal of powering the whole city of Kigali over the next two years and the whole country of Rwanda within the next seven years. Another objective of the plan is to provide power supply to all productive users in the nation. The plan has been dubbed the "7-5-2".
Yves Nshuti, The Acting Managing Director of the Energy Development Corporation also spoke further about the organization aligning itself with the government strategy and how it will benefit the nation.
"We have made a new arrangement whereby we are harmonizing our plan with the government's plan of seven years. This year we are going to work under the 7-5-2 plan. This aims at connecting all the households in next seven years, by 2024, connecting all the productive users by 2022.
We will also want to make sure that the entire capital has electricity connection in the next two years. We are sure that our plan has the same aim as the government," he said.