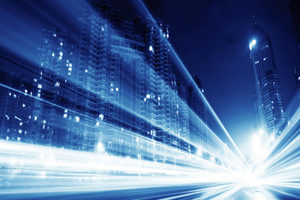 Posted on :Wednesday , 22nd August 2018
Customer experience is an important part of visual marketing and a prime component of the same is lighting. It is key to help highlight displays and properly showcase product to potential customers so as to create a better shopping experience that drives sales and revenue. For these reasons, it is critical to maintain a well-lit facility. But does it mean that a facility may shoulder greater energy requirements and increased costs.
Business owners now have a number of options to meet the need for higher-quality lighting, often capitalizing on solutions that both drive greater efficiency and support sustainability initiatives, all while providing an enhanced shopping experience. Switching from outdated lighting technologies such as fluorescent, metal halide and halogen, to high-efficiency LED lighting is the easiest upgrade any facility can make. A simple change in lighting technology being used will significantly boost efficiency as products like LEDs are responsible directly for reducing lighting energy consumption by more than sixty-five percent, which is achieved through its unique ability to more efficiently convert energy to light. This in turn translates to less temperature increases, offering the secondary benefit of positively impacting a facility's cooling requirements.
Exhibitions such as the Lightexpo which upcoming in Tanzania and Rwanda are the best places where facility managers and business owners are able to see first hand the quality and technologies available in the market. With greater market demand international companies are using avenues such as the Lightexpo to bring in new designs and platforms that save money and increase efficiency.
The standalone benefits of LEDs are substantial, however continued advancement in control based solutions, particularly those achieved exclusively through LED technology, is rapidly advancing the role of using advanced lighting among retail and production facilities. Advanced global and localized monitoring capabilities ensure that maintenance and operations are improved throughout the lifecycle; efficiency is maximized through lighting controls depending upon area occupancy, time of day, daylight levels and motion; regulation of LED lights through color tuning and dimming, combined with LED's superior color rendering, enhances the quality of light for the retail environment's staff and shoppers, thus providing the ideal experience for the users.
The acceptance and utilization of "smart" Internet-based technologies, commonly referred to as the Internet of Things (IoT) to enhance the user experience, is shifting the paradigm of the lighting sector. LED lighting and controls are moving beyond its primary purpose of delivering a highly efficient light source. The adoption of these technologies is the next step in the industry.