BAUER GROUP SIGNS UP AT 02nd BUILDEXPO RWANDA 2019
Posted on :Monday , 11th February 2019
The BAUER Group Germany, is a leading supplier of services, machines and products for soil and groundwater. With over 110 subsidiaries, Bauer has a worldwide network on every continent.The Group's business is divided into three future-oriented segments with high synergy potential: Construction, Machinery and Resources. The construction segment in particular offers not only all the well-known but also innovative, innovative foundation engineering methods and carries out foundations, excavations, sealing walls and foundations worldwide. Bauer offers suitable solutions for the major challenges in the world, such as urbanization, the growing demand for infrastructure, the environment, as well as for water, oil and gas.
. . .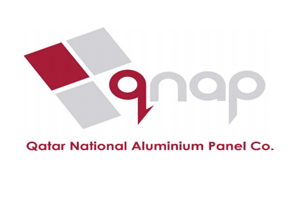 QATAR NATIONAL ALUMINIUM PANEL COMPANY (Q-NAP) AT BUILDEXPO RWANDA 2019
Posted on :Monday , 11th February 2019
Qatar National Aluminium Panel Company (Q-NAP) offers Aesthetic Architectural Creations by combining unique products, cutting-edge technology and quality service. Q-NAP is serving local and GCC markets with our Hi-tech products Aluminum Composite Panels, Corrugated Metal Core Aluminum Composite Panels (Non-combustible), Coated Aluminium Coils and variety of subsequent products for diverse applications with tailored perfection out of fully automated machinery.
. . .