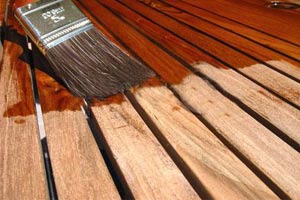 Posted on :Wednesday , 25th November 2020
The future of Kenya's wood-coating industry is promising given the persistent constraints of the country's supply chain of wood and wood products, which is characterized by increasing demand toward a lower supply that could have an effect on the overall demand for wood-coating in the East African country.
There is growing hope about the potential growth of the wood-coating industry, as Kenya is re-launching proposals for the development of two million additional housing units in urban areas around the country, with the first 500 000 housing units scheduled for 2022. Apart from the expansion of the country's education sector to meet the rising student population, housing units could also cause long-term demand for quality wood coatings in Kenya in order to boost the aesthetic appearance of wood products to protect them against environmental degradation and to protect them from chemical attacks.
President Uhuru Kenyatta has resurrected government plans to ensure the development of 500,000 affordable and quality housing units by 2022 as part of his "Big Four" agenda to address the needs of the country's rising urban population. The rise in house building in Kenya is expected to cause new demand for wood products requiring various types of resins, such as polyurethane, nitrocellulose, acrylic, unsaturated polyester.
"The Government of Kenya has expressed interest in providing one million low-cost houses and we expect that this will create a significant demand for paint," said Rakesh K. Rao, Group Chief Executive Officer of Crown Paints.
We already have a variety of economic paints and other goods to satisfy this need, he added. The company produces Crown wood finishes series such as aquavar lacquer, multipurpose clear lacquer, oil paint stains, clear polyurethane lacquer, polyurethane wood seal, two-pack epoxy lacquer and two-pack polyurethane lacquer.
In addition, Kenya's furniture industry is growing and is expected to continue to use massive quantities of both indoor and outdoor wood coatings considering the big deficits of wood products such as sawn wood and poles used by the industry as feedstocks.
Kenya is currently the largest furniture market in East Africa, valued at USD 496 million, with total market size of USD 1.2 billion in the country, and has risen by 10% annually over the last five years.
"Kenya is likely to take the lion's share of the market even though its urban population is smaller than that of Ethiopia and Tanzania," said the Ministry of Industrialization and Business Growth (MIED).
The study credits the growth of Kenya's furniture industry to accelerated urbanization, economic growth, housing growth and office building. Kitchen and bedroom furniture, wooden seats and other seats and accessories are projected to rise most in sales, he added.
Basco Paints, Sadolin Paints, Robbialac Paints, Solai Paints and Nasib Industrial Goods are other industry players that are seeing a share of the projected rise in wood coatings in Kenya.
Going ahead with the growth of the Kenyan market for wood coatings, like the rest of Africa, will focus on the soundness of the coating manufacturers' sector and an operational strategy that would enable them to survive the global volatile prices of raw materials while keeping their products affordable and also effectively addressing increasing concerns about Volatile Organic Compounds (VOCs) originating in Ken.