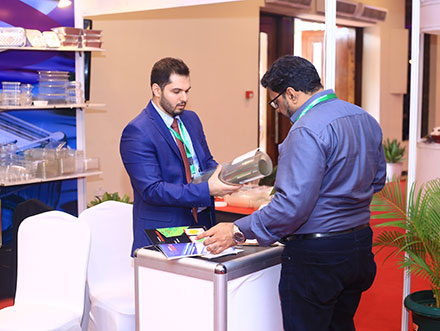 ABOUT THE EVENT
PPPEXPO KENYA is the only dedicated industry specific international trade show for Plastics, Printing & Packaging Industry in the entire East African region that promises to be an excellent platform to forge business alliances, showcase technological and interact directly with the African traders. PPPEXPO Africa attracts thousands of buyers and decision makers from all levels and sectors of Plastics, Printing & Packaging Industry and provides an international platform to promote a direct business link between buyers and sellers.
Read More
2022 HIGHLIGHTS
"The 23rd PPPExpo International Trade Exhibition 2022" for the Kenyan PPP (Plastics, Printing and Packaging) industry opened in Nairobi at the Sarit Expo Center and Mall. The exhibition was inaugurated by Dr. Mercy Mwangangi, Chief Administrative Secretary, Ministry of Health, Kenya alongside H.E. Hon'ble Anne Kananu Mwenda, Governor, Nairobi City County. Apart from Kenyan suppliers, exhibitors from 30 countries including Turkey, Egypt, Malaysia, Italy, Iran, Turkey, Sweden, India, United States, United Kingdom, Germany, Korea, Brazil, France, Taiwan(ROC), Israel, Pakistan, Yemen, Bangladesh, South Africa, UAE, Cyprus, China had products on display. The exhibition showcased printing, plastics and packaging machinery and products and more.
Please Select an Option
Exhibiting

Visiting

Information
Prime Exhibitors
REMAK MAKINA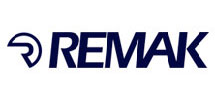 REMAK MAKINA is worldwide known flexoprinting machine manufacturer since 1966. In 63 countries with more than 700 machines REMAK MAKINA is serving efficient and reliable service for any type of flexoprinting.
NB INDUSTRIES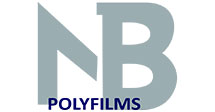 N.B Polyfilms is a premier Flexible Packaging converter, based in Hyderabad. Founded in 2003 by a team of top-notch professionals with sound expertise in flexible, printed and laminated products like single and multiple layer films, pouches, rolls, etc.
VINMAR INTERNATIONAL LLC

Vinmar is a global marketing and distribution company that brings value to the world's leading producers and users of plastics and chemicals through the supply of best in class products and tailored business solutions.

Testimonials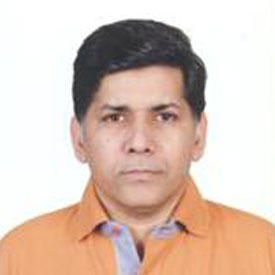 Faisal Aheed
Marketing Manager, ASTRO FILMS, Pakistan
This exhibition is our opportunity to showcase our strengths and new technologies as the African market is booming. This is a good networking opportunity too. We are very happy and content with the exhibition.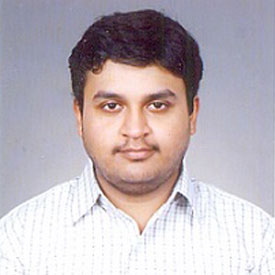 Arpit Narendra
Business Development Manager, GODREJ & BOYCE MFG. CO. LTD., India
This is one of the best event experiences we got here. The quality of visitors was very good. We thank Expogroup for organizing such a nice platform where buyers and sellers are mutually benefitted.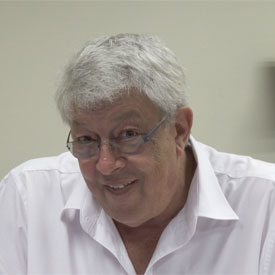 HEIN SCHOELER
Exhibition Stand Manager, KEMTEK IMAGING SYSTEMS., South Africa
PPPEXPO is perfect for advertising and branding in Kenya. It is a great exhibition and we trust the organizers for their exhibition in Kenya too. We are here for the first time and would like to meet with more agencies and customers in Kenya.
Concurrent Event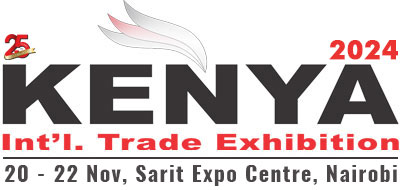 The largest international trade exhibition in Africa for multi-sector products, equipment and machinery, will take place in Nairobi, Kenya at the Sarit Expo Centre from 20 - 22 November with record breaking numbers. . .
Read More
Upcoming in Tanzania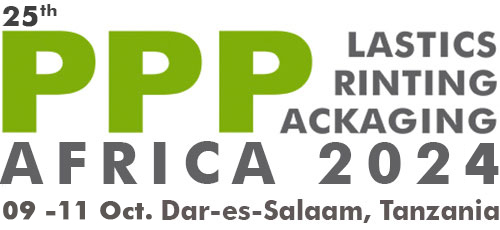 The 25th PPPEXPO 2024 - International Trade Exhibition on Plastic, Printing & Packaging is the largest trade event held annually in Tanzania, concurrently held with East Africa Trade Exhibition (EAITE). The exhibition attracts exhibitors from more than 20 countries and visitors from all over East & Central Africa, thus giving exhibitors an excellent opportunity to explore several countries in one time...
Read More
News
Industry News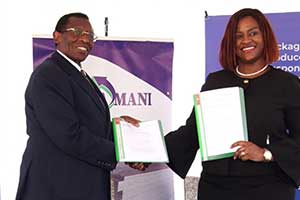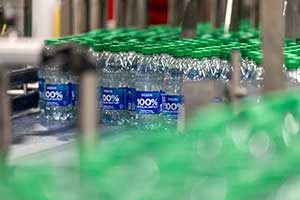 See More >>