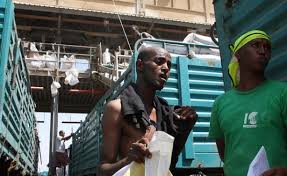 Posted on :Thursday , 16th March 2017
Ethiopia and South Korea signed a 13-million deal for the installation of electronic customs clearance system in the former.
According to the agreement South Korea's electronic customs clearance system called "UNI-PASS" will be installed in Ethiopia by 2020, Korea Customs Service said in a statement.
South Korea has exported the UNI-PASS system to a total of 11 countries, including African countries Cameroon and Tanzania . The total export value surpassed 400 billion won (348 million USD ), it said. According to Korean Herald
UNI-PASS is the brand name of the electronic clearance portal system developed by KCS.