Posted on :Friday , 3rd February 2017
On the evening of Friday 27th January 2017, members of the business community in Tanzania gathered at the Hyatt Regency Hotel to celebrate the most accomplished businesses of 2016. The event was the Tanzania Leadership Awards (TLA), which honors successful businesses that range from conglomerates with more than 500 employees, to small start-ups with a staff count of 2 to 4 employees. . .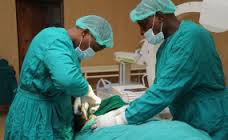 Posted on :Friday , 20th January 2017
Health State Minister Dr. Kebede Worku said the number of doctors graduating from various universities is growing at a promising pace.
Speaking at the graduation ceremony of Arsi University School of Health Sciences , Dr. Kebede Saturday said: "12 years ago, there were only three medical schools allover the country, now we have over 28 public and eight private . . .