Posted on :Monday , 4th December 2017
A vibrant global campaign to ban the use of mercury in dentistry is shifting direction: moving from Europe to the developing world
Attorney and President of the World Alliance for Mercury-Free Dentistry, Mr. Charlie Brown, who is heading the campaign was quoted saying, "When you return to your home countries, please do as the European Union has done: phase out amalgam for children. . .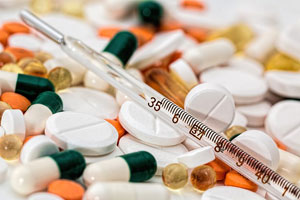 Posted on :Wednesday , 18th April 2018
The pharmaceutical division is set to benefit by more broad access to the market following a course of action by the East African Community (EAC) States to set up a single regulatory agency for drugs. Medication firms would then be able to get to the 160 million strong EAC market effortlessly as the agency is relied upon to diminish time and costs of evaluations and approvals of drugs/medical d. . .