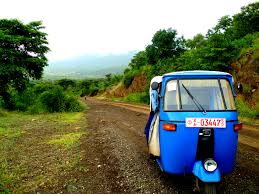 Posted on :Wednesday , 8th February 2017
A three-wheeler assembly plant owned by Redawa Motors Industry PLC and located in Dire Dawa City, Ethiopia, is scheduled to start production in two month's time. The assembly line is located in Dire Dawa's Industrial Village.
The construction of the assembly plant had started two years ago and was built at a cost of over 1.7 billion Birr.
According to the company's General Manager, Engineer Tadesse Admasie, the assembly plant will create job opportunities for more than 15,000 individuals.
In related development, Redawa has laid the foundation stone for the construction of a five-star international hotel in Dire Dawa City.
Tadesse noted that the construction of the hotel would be completed in three years time. Once the hotel starts service, it would create job opportunities for over 500 people, he added.
Dire Dawa's mayor, Ibrahim Usman, on his part explained that his administration would provide complete support to all investors that are engaged in the city's industry park.