Kubik Receives $3.34 Million to Convert Plastic Trash Into Affordable Building Supplies.
Posted on : Wednesday , 2nd August 2023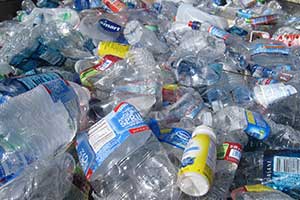 Kubik, a firm with headquarters in Ethiopia, has announced a $3.34 million investment that it claims will be used to boost manufacturing.

The firm was created in 2021 by CEO Kidus Asfaw and Penda Marre, a former UNICEF employee. Kubik turns plastic trash into inexpensive building supplies. As a result, it addresses two issues: plastic pollution and cheap housing. Kubik turns plastic waste into inexpensive, low-carbon building materials. The product from Kubik is much less expensive than standard materials, it can be built in half the time, and it emits nearly five times less pollution than cement.

According to Asfaw, the waste that is processed at its facilities can be used to construct up to 10,000 homes annually.

With the addition of Kubik to its African portfolio, which also includes Mazi Mobility and Revivo, climate tech VC Satgana joined this round. This is what co-founder Romain Diaz had to say on the company's investment in Kubik.

"We are thrilled to invest and partner with Kubik on their transformative journey. Their purpose-driven vision, exceptional team, and unique business model — combining positive social impact, circular economy, and low-carbon construction — position Kubik as a scalable and sustainable solution to Africa's most pressing challenges."

Unruly Capital, GIIG Africa Fund, Bestseller Foundation, Plug & Play, Kazana Fund, Princeton Alumni Angels, Savannah Fund, African Renaissance Partners, and Andav Capital are other investors in the round.

According to Afsaw, Kubik's goods are non-degradable and non-flammable, and they generate five times fewer greenhouse gas emissions than cement-based products.