Equity Bank Partners with Toyota Kenya to Capitalize Clients
Posted on : Wednesday , 12th June 2019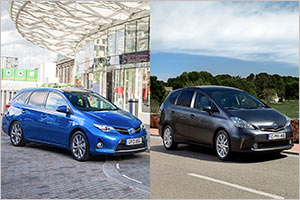 Equity Bank and Toyota Kenya Limited clients would now be able to access up to 95% financing payable within 60 months on the single cab Hilux pickups. This follows a partnership agreement signed between Equity Bank and Toyota Kenya that will see the two organizations capitalize businesses and people keen to grow but are frequently because of absence of enough capital.
Talking at the launch function, Equity Bank Kenya Managing Director, Polycarp Igathe said the Bank is eager to be partnering with Toyota, one of the greatest automobile companies globally, to give the truly necessary financing to organizations and people who regularly experience financial challenges when trying to achieve their objectives.
Polycarp added that the partnership will support simple access to fund to all Kenyans also.
"We share a common objective with Toyota which is to enagage SMEs and those in the agribusiness esteem bind from farmers to processors. This partnership will go far to empower simpler and more convenient access to fund. We are always searching for approaches to incluse value and give reasonable and adaptable financing solutions to our clients and Kenyans," said Igathe.
Toyota Kenya Managing Director Arvinder Reel also mentioned on the organization celebrating 50 years of Toyota Hillux that continues to achieve traction in the Kenyan market.
"The financing partnership with Equity Bank marks a special moment for us as we mark 50 years of Toyota Hilux, a vehicle that has over the years been known as one with an untouched legacy and unrivaled toughness. It is in this spirit that we keep offering clients simpler choices to buy top quality, durable and reliable vehicles," he said.
Equity Bank is giving clients who meet all requirements for the financing, a 90-day holiday before they start repayments.
In addition, clients who buy the Hilux single cab vehicle under the partnership terms also have a chance to choose between a 1-year free maintenance service from Toyota or 1-year comprehensive insurance from a reputable underwriter, as part of the deal.
The Bank has enabled clients to repay the loan through any of the Bank's alternative channels such as EazzyBanking App, Equitel and through any of the Equity agents or branches all over the nation.
The Hilux single cabin pick-up is an all-terrain vehicle with the biggest load limit in the pick-up segment. It is effective in terms of fuel utilization with improved safety highlights making it suitable for both private and commercial use.