Irish oil & gas explorer Aminex to boost up its work in Tanzania
Posted on : Friday , 15th February 2019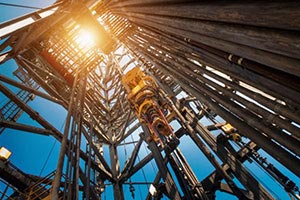 Irish oil & gas explorer Aminex has raised £1.85m (€2m) in share capital to boost up its work in Tanzania. The company provided 127,226,781 ordinary new shares at a placing price of Stg 1.45p per share.

Funds raised by the group will be used to speed up development over its Kiliwani development in Tanzania, as it takes advantage of debilitated market conditions in the service industry there.

The net proceeds of the share placing will finance the reprocessing of the present 2D seismic data and to plan for the accession of new 3D seismic data.

Adding on, funds will be used to convert the Kiliwani South development from a prospect to a drill ready target, with management evaluate of 57 billion cubic feet gas in the beginning in place.

Jay Bhattacherjee, CEO of Aminex, said: "We are glad to receive the continued support of our two largest shareholders in order to boost up development over Kiliwani, where the company continues to restore its Kiliwani North 1 well to bring it back into production, and Nyuni, while we make good progress in closing out the farm-out of Ruvuma."

The placing shares constitute approximately 3.5pc of the current share capital of the company.