TANZANIA to become a hub of high-tech cardiovascular treatment in East Africa
Posted on : Wednesday , 14th November 2018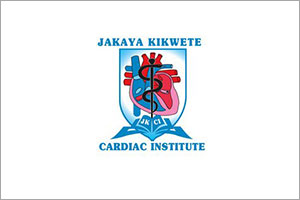 Dar is gearing to become Medical tourism Hub in EA.
A hub of high-tech cardiovascular treatment in East Africa and Sub- Saharan Africa through extension of the Jakaya Kikwete Cardiac Institute (JKCI) at Mloganzila, which is envisioned to be a centre of excellence in the region.
The new facility at Mloganzila will include a special wing for children, which will have a capacity of between 280 and 350 beds, up from the current 128 beds at the current JKCI building, which is located within the Muhimbili National Hospital (MNH).
Apart from giving treatments to local patients, the current facility at Muhimbili National Hospital (MNH) will also provide services to patients from neighbouring countries like Kenya, Uganda, Rwanda, Zambia, Malawi and the Comoros, among others.
Prof Janabi made the revelation at the commemoration of the 50th anniversary of China-Tanzania Cooperation in the health sector, which was held at the Embassy of China in Dar es Salaam where the Minister for Foreign Affairs and East African Cooperation, Dr Augustine Mahiga, was the chief guest.
Also, Prof Janabi stated that "All the drawings and proposal of the new hospital have been completed and submitted to the government of China. We are highly positive that they (Chinese) will support us in this project just as they did for the current facility".
During the Beijing Summit of the Forum on China-Africa Cooperation (FOCAC) held in September, this year, Prime Minister Kassim Majaliwa had requested the President of China, Mr Xi Jinping, to support the expansion of JKCI.
Also, apart from the extension of the cardiac institute, Prime Minister Kassim Majaliwa also requested the Chinese friends to enable them to improve their capability in manufacturing of medicines, medical equipment and training of personnel.
The Ambassador of China to Tanzania, Ms Wang Ke, disclosed that over 2,000 medical practitioners have been dispatched from China, particularly in Shandong Province, to hospitals in Tanzania Mainland and Zanzibar.
Officials from the two countries also launched a programme called "Chinese Doctors' Medical Visits Benefiting Tanzania," in which medical teams will be dispatched twice every year to provide free medical services in rural areas.
The Chinese government provided 16.6bn/- for JKCI, while the government of Tanzania provided funds amounting to 10bn/-.
The seasoned diplomat stated, "Tanzania and China have had uninterrupted friendship all along. China has been granting us multi-faceted assistance to fight the three enemies".
Source : https://allafrica.com