Training Work-Shop on Anesthetics to Be Held in Tanzania
Posted on : Monday , 9th October 2017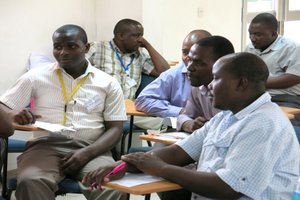 East African Anesthesia experts will be representing their respective countries at a 4-day training workshop on the subject of Managing Emergencies in Pediatric Anesthesia (MEPA). On this occasion, MOI will be hosting the event for the very first time
The training is expected to enhance the skills of Tanzania's anesthesia experts and their ability to treat a variety of conditions faced by children.
This training workshop will be the first of its kind in East Africa, a major part of the training was also focused on Sub-Saharan Africa.
Ministry of Health Secretary, Mpoki Ulisubisya said that the training will provide anesthesia doctors with the required skills and know-how to operate on children involved in road accidents.
Ms. Rosemary McKenzie, a renowned Rwandan Anesthesia expert has also given her backing for more funding in the area, as she believes that this would be the only way to achieve millennium development goals.
The training was led by experts from the University of Kwazulu Nata in collaboration with South of Anesthesiologists of Tanzania.
Source : Business News Africa