Posted on :Monday , 13th March 2017
Marie-Claire Kayeze sat in front of her home, surrounded by her seven children, clutching a letter.
"They keep moving me," she said angrily. "This is a good home, and I want to stay here."
Kayeze was forced to move to Batsinda, a cheap housing estate in a northern Kigali suburb in 2007 after her old neighbourhood wa. . .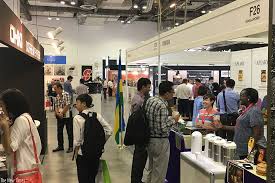 Posted on :Tuesday , 7th March 2017
Rwandan products; coffee and tea featured at the just concluded 2017 International Coffee and Tea Expo that was staged in Singapore between March 2 and 4
According to a statement from the Rwandan High Commission in Singapore, the expo was held alongside the Sweets and Bakes Expo 2017 in which honey produced in Rwanda was showcased.