Posted on :Wednesday , 10th May 2017
A new affordable housing fund that could enable persons earning between Rwf300,000 and Rwf700,000 in monthly wages to buy a house is due to start in July, officials at the Ministry of Infrastructure (MININFRA) have said.
The Minister for Infrastructure, James Musoni, said the fund, estimated to be between $200 million and $250 million (about Rwf206 billion), is one . . .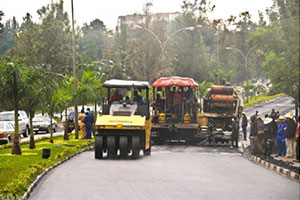 Posted on :Monday , 8th May 2017
Rwanda's urban road upgrading project has commenced in the Kigali and is being undertaken by China Road and Bridge Cooperation (CRBC) and expected to improve the overall traffic situation in Kigali.
The road upgrading project is expected to be 54.56 kilometers where the investment is being done by China Export-Import Bank in form of preferential loan.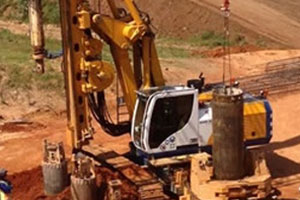 Posted on :Wednesday , 3rd May 2017
Resulting from the rapid and sustainable economic growth as well as the ongoing fast urbanization in Ethiopia,there is high demand for cement and concrete, Construction Minister Eng. Aisha Mohamed said.
While addressing the 2nd Annual East Africa Cement, Concrete and Energy Summit yesterday, Minister Eng. Aisha reiterated: "With the growth in our economy . . .
Please Select an Option
Exhibiting

Visiting

Information