Posted on :Wednesday , 9th August 2017
Gone are the days when people wait for months on end for a much-needed building or construction permit. Instead, applicants will now get it ASAP, maybe in just a day.
In line with easing doing business and improving service delivery, City of Kigali and Rwanda Housing Authority (RHA), in collaboration with Rwanda Investment Climate Reform Program (RICRP3) of th. . .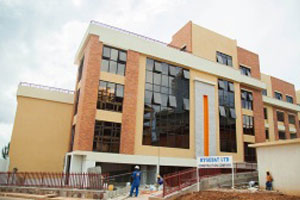 Posted on :Wednesday , 9th August 2017
Société d'Hydraulique, Génie Civil et Bâtiment (HYGEBAT) was established in 1995 to operate in the construction industry. Since then the company has gained very solid experience in this field and has won the confidence of many owners and or potential developers. With headquarters in Kigali, Rwanda, the company is involved in the fields of; building, civil engine. . .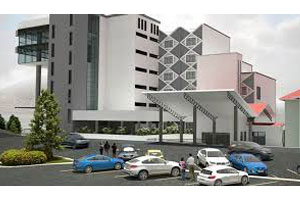 Posted on :Wednesday , 9th August 2017
A Rwf7 billion statistical training centre that's under construction at the National Institute of Statistics of Rwanda (NISR) headquarters in Nyarugenge District will significantly impact on the quality of the country's data collection, analysis and management across different sectors, officials have said.
Yusuf Murangwa, the General Director of NISR, told The. . .
Please Select an Option
Exhibiting

Visiting

Information