TANZANIA IS WORKING TO ERADICATE HEARING LOSS AMONG CHILDREN WITH THIS MEDICAL DEVICE.
Posted on : Saturday , 15th July 2017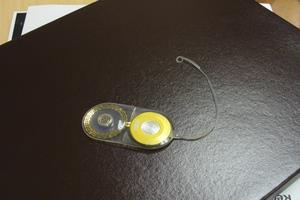 Tanzanian children with hearing impairments no longer have to leave the shores of their country to obtain life-changing surgery. The renowned Muhimbili National Hospital (MNH) has launched electronic cochlear implants which replace the damaged inner ear functions by actually transmitting signals to the brain.
Five children have presently undergone the surgical procedures, and have been placed under palliative care and engaged in speech therapy. MNH foresees the treatment of at least 24 patients with the ailment each year. In light of this development, the Tanzanian government has placed a ban on sponsored referrals to get such procedures done abroad considering the fact that it is being conducted at a lesser cost at home.
The government has also charged the hospital to try to scale up the number of annual procedures from 24 to 100. Tanzanian Minister for Health, Community Development, Gender, Elderly, and Children proffers that the implant procedure spreads to all the major public hospitals in Tanzania. Tanzania is now the second country in the East African region to offer cochlear implants to patients, after Kenya.
Addressing the various issues surrounding hearing loss and deafness among children has been on the radar in Tanzania's health sector for quite some time. Organisations such as Tanzania International Deaf Academy famously rally for support and inclusivity for patients with the condition. According to the organisation's findings, only one percent of the 38,400 children with hearing impairments attend school, and there are not enough teachers to take them on.
In 2014, Tanzania undertook a major public health campaign to tackle the root causes of hearing loss, including rubella. Extreme cases of deafness not only impact hearing, but can also cause meningitis and terminal complications to the brain.
Overall, East, West, and Central Africa have the third highest prevalence of hearing impairments among children in the world. These children risk having their academic performances and social skills compromised if their condition does not get adequate attention.
Although fairly high in cost, the cochlear implants recently introduced in Tanzania are a great effort in the direction of eliminating the problems of hearing loss that the continent as a whole faces.
Efforts to prevent hearing loss include immunisations against childhood/causative diseases, such as rubella, meningitis, measles, and mumps, improving maternal health care to prevent transmissions, and reducing exposure to social risks.
Source : http://venturesafrica.com