Tanzania: 100 Health Centres to Be Built, Says Govt
Posted on : Saturday , 15th July 2017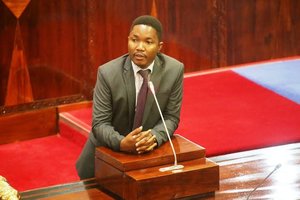 The government will start constructing 100 health centres in various parts of the country next month, Parliament was told yesterday.
The minister of State in the President's Office (Regional Administration and Local Government), Mr Selemani Jafo, said the government was in final stages of the tendering process.
He said the government was committed to providing better and affordable health services.
He was responding to a supplementary question from Mr Boniface Getere (Bunda-CCM), who sought to know the government efforts to address challenges in the provision of health services.
"It's almost two years now since the government approved funding for project implementation but nothing has been done and citizens in many parts of the country, especially in rural areas, are forced to walk or travel long distances in search for healthcare services. When will this project begin?"
Statistics show that as of 2016, Tanzania had an estimated population of 50 million people, with about 70 per cent of them residing in rural areas.
Ms Husna Mwilima (Kigoma South-CCM) wanted the government to explain when it would improve health services in her constituency.
"Nguruka Health Centre caters for four wards in Uvinza District, and the centre is short of medical equipment as well as workers. It's dilapidated. When will the government uplift the status of the centre and construct other centres to enable residents to receive better services close to where their live?"
Mr Jafo said the government was in the process of renovating the centre. "Understanding that the centre serves 108,330 people in four wards, we will provide it with medical equipment, supplies and workers. Its infrastructure will be improved," he said.
Source : www.expogr.com/medexpo